Choosing the colour palette of your home can be a tricky task; you want something that is long lasting. To make matters more difficult, if you think choosing a colour palette for one room is hard, trying to organise and complement multiple rooms. Choosing a colour is the most important part of the room as it sets the groundwork for any other interiors you may want to introduce. Join us as we discuss how you can choose the right colour palette for your home, and potentially gather inspiration.
What colour palette do I choose?
Take a look at your personal belongings for inspiration if you are struggling to choose a colour palette. Your favourite top or painting may possibly provide you with the creativeness you needed. We also suggest you have a look at other interiors on sites such as Houzz; it can also be downloaded as an application so you can sit and stroll through the site while watching television.
If you are struggling for inspiration, you can also look into speaking with an interior designer. Jasmine Interior Design provides home consultations to discuss brief and budget, they also offer simple consultancy for those who just need a little interior advice.
Paint
We suggest going to your local paint store and collecting a variety of colour cards; you can use these cards to help create and inspire your interior choices. You will want to pick something that will also complement your personal style and your personality. Once you have whittled it down to a small selection of colours we recommend you ask for samples and paint your walls in small sections. Colour cards are only small and you will want to get a feel for the colour scheme before you paint the entire room. Paint can also look light in the pot however you may find that this later darkens once dried.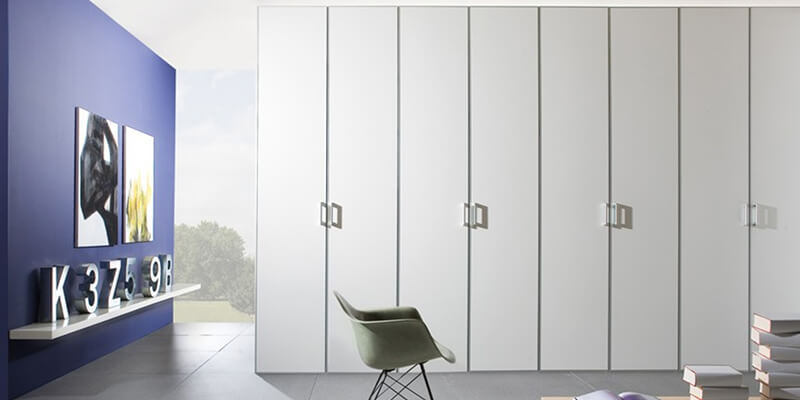 Wallpaper
If you are choosing wallpaper again, you will want to think about what kind of style and décor you are going for. Whilst wallpaper can sound like a fun idea; it can look tacky if the wrong print or texture is bought. Another thing to consider with wallpaper is how many walls will you be covering with it. If you are covering all four walls, we suggest you look at very classic simple designs such as horizontal stripes or large-scale simple designs that will not overwhelm or crowd a room. For a feature wall, we suggest choosing more dramatic wallpaper, bold patterns or metallic look great behind a sofa or bed board.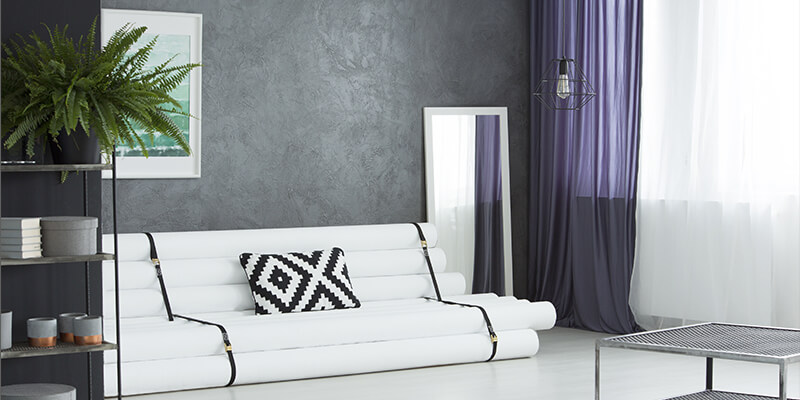 Colour Scheme
There are a variety of different colour schemes you can look at to help build your room. You might want to consider applying one of the following schemes to create the perfect colour palette.
Monochrome – This colour scheme works on a tone on tone basis. This doesn't just have to be black and white. You can use a variety of colours however you use each spectrum of that one colour. For example, you might use lilac and a deep plum to accompany each other.
Analogous – This scheme uses colours that are next to each other on the colour wheel. Creating a more colourful palette, an example of this would be blue being used as well as purple.
Contrast – This colour scheme is fantastic if you wish to bring colour and energy to your home or a room in particular. You can use a variety of different colours; this could also be implemented into a room more subtly. For example, if you were to paint your walls a washed white, you can introduce bold, bright floral prints or add a dash of pink and blue to your furniture.
Complementary – This is where you choose two opposing colours, creating a more dramatic colour scheme.
Furniture
You may decide that rather than having the colour in your walls you look into introducing the colour through your accessories and furnishings. When choosing furniture, it can be challenging to get everything right. However, we recommend you select statement pieces. This way if you do wish to change something such as the walls, this is less expensive. Furniche have fantastic fabric and leather sofas and armchairs, with a variety of styles you can be sure to find something to fit your lounge or sitting area.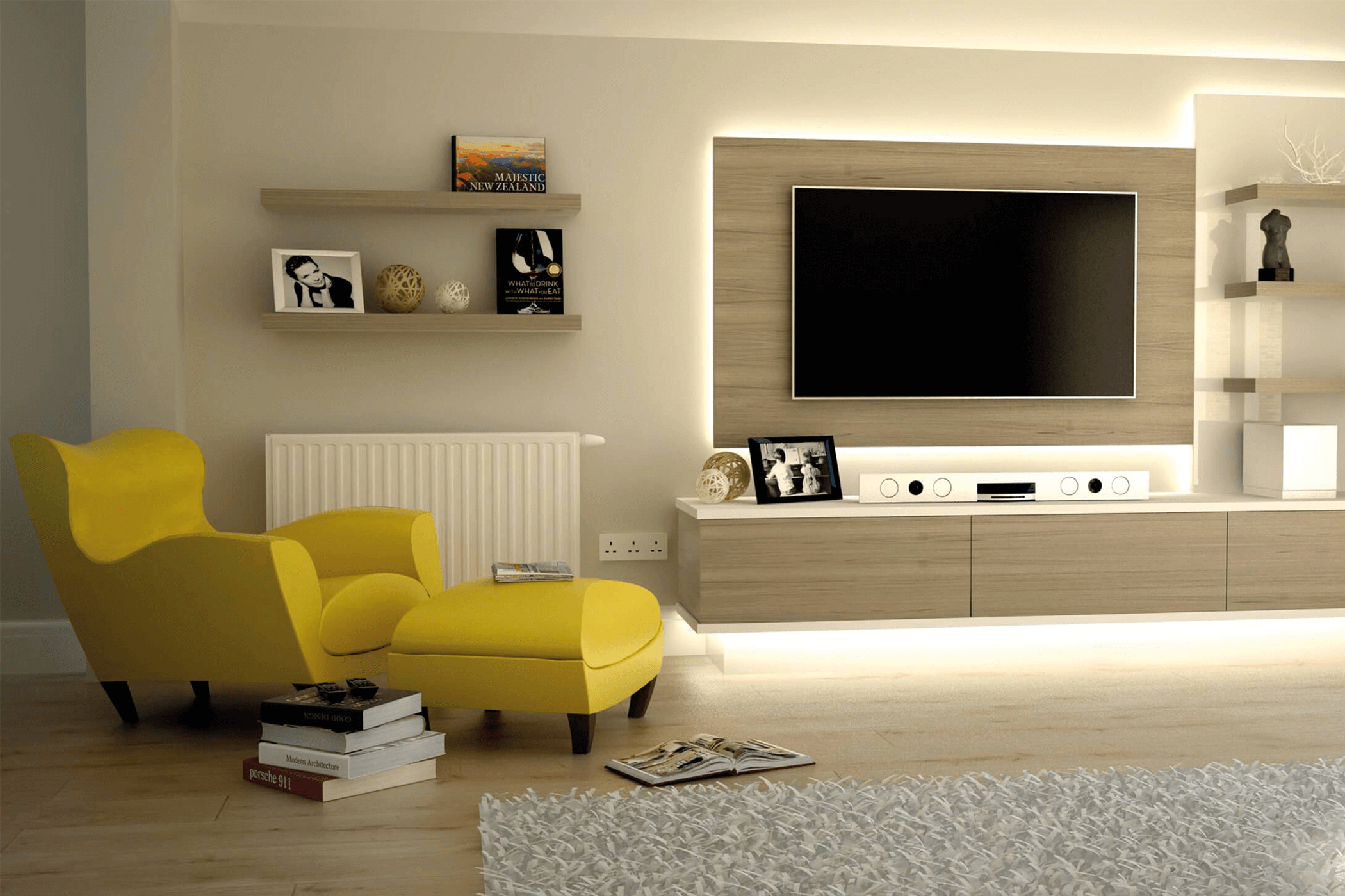 Choosing fixtures and fittings
Think about the space in the room you are trying to design. If you are looking at designing a bedroom, for example, you will want to consider the wardrobes and bedroom furniture. Choosing fitted wardrobes can be difficult but selecting a neutral colour will help with creating a clean, crisp look. Additionally, darker woods also complement dark walls such as plums and navy.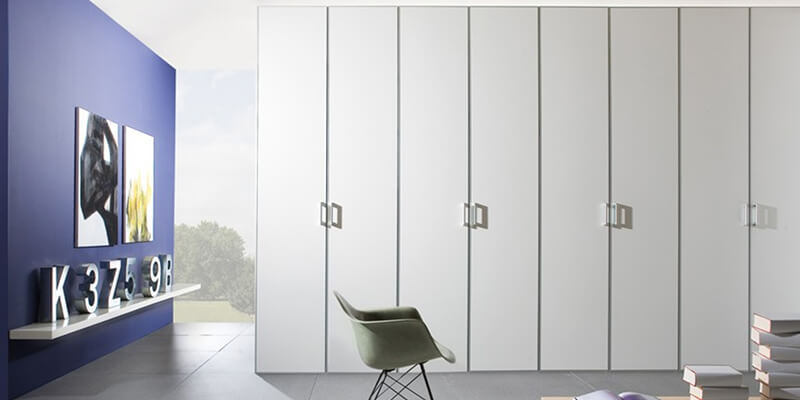 Considerations
When choosing a colour palette, we suggest you think about using contrast to create a light and dark effect. This way if you wish to infuse any colour into your colour scheme this can be easily achieved by adding accessories or furnishings.
If you have an adjoining room, you may want to consider a more neutral wall colour. This way you are keeping your room open and spacious, this also accounts for smaller rooms. You will want to consider the size of the room you are trying to work with; we suggest you don't paint a small room dark as this will close the room and make it feel more boxed in. This may also include the colour palette you use for a larger room, applying a darker colour will help to make it feel cosier.
You might not be able to commit to a colour but would love to infuse it into your home. We suggest you consider applying it through small fittings such as your china or ornaments. This way you get a feel for the colour, and you can decide whether it's really right for you.
Start by choosing your most lived in room; this will give you a feel for what you want the rest of your home to look like. We recommend that you do this because you will really think about the interior design and colour palette choices. This will be the room you most definitely won't want to get wrong.