Your bedroom is your main hub in your home for sleeping, waking up and relaxing when you need a little quiet. You want your room to be as tranquil and calming as possible, and this isn't always easy when you have a lot of items. You may find that no matter how much you try and tidy away your bits and bobs in the bedroom there is still not enough storage. Keeping a tidy and well-organised bedroom is the key to a relaxed and peaceful environment. It's safe to say any bedroom has a lot of unwanted clutter whether it be extra toys, clothing or shoes.
Luckily for you, we've devised our top 10 hacks for tidy bedrooms to help declutter and create your perfect bedroom.
Keeping tidy bedrooms and creating a healthy space
You would be surprised how distracting a messy bedroom can be; it prevents you from having a good night sleep. Clutter in the bedroom can actually stress you and make the start of your day more difficult than it needs to be.
1. Motivate yourself
You'll firstly find yourself looking at you current bedroom situation sitting on the bed sighing. We all know that feeling of looking at the mess and not wanting to clean it because of the time it takes. Making sure you're motivated is the key to starting any big declutter job.
Set yourself a timer and try to achieve a goal within that time. Have a friend come over to help; you will want someone who will be honest with you and tell you when its time to let something go and throw it away.
Listen to music you know will motivate you to clean, you want something with a fast beat that will push you to work at a steady pace.
2. Declutter
Before you restructure your bedroom or have someone come in to fit sliding wardrobes, you will need to declutter the room. Go through all clothing, shoes and if in a child's room any toys that either is not being used anymore or may be seasonal. Focusing on less is more is the key, you only want to keep any items in your room that you will be using on a day-to-day basis.
Hang everything up as you go along and ensure you don't stuff any items somewhere because there isn't any space. This will force you to make decisions about items you may be unsure of.
By decluttering, you are also minimising your tidy time. You are creating a more calming space for yourself and others.
3. Working with your bedroom
Unfortunately, we can't all have huge bedrooms with loads of storage space. Working with a small bedroom can be hard, creating interiors that fit and work well together can be difficult as well as fitting in all the extras such as clothing.
You may want to have a consultation with a wardrobe or furniture fitting company who can guide you into getting the best out of your room. They can help with styling and inform you where you may potentially need more storage or less.
4. Mirrors
Whilst mirrors are not a storage solution we believe that they can you're your bedroom and improve the overall look and style. Mirrors in the bedroom can help with creating light and ensuring your room appears larger then it is. If your bedroom has smaller windows place the mirror near one, this way your room is maximising the lighting, helping reflect the light across the room.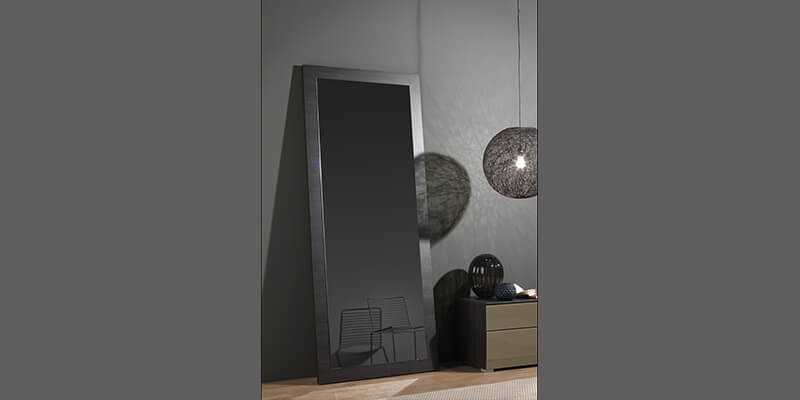 5. Open shelving
Open shelving allows you to showcase your ornaments without cluttering them across your room; it's a stunning way to organise your items. Miliboo offers open shelving with ten compartments creating a mosaic effect.
6. Made to measure furniture
Having made to measure furniture can ensure you are using all of the space in your room wisely. You can choose specific features to your made to measure furniture, which will compliment your lifestyle allowing you to get the best out of your bedroom. You are also able to choose colours and styles of made to measure furniture ensuring your bedroom is your personal style.
7. Hanging rails
Hanging rails are great for keeping your clothing as neat as possible, folding your clothing can sometimes be a pain, after standing for hours ironing to find once you've pulled them out your draws they are creased. Hanging rails also provide a sensible solution to keeping clothes tidy and optimising space.
8. Sliding wardrobes
If you have a smaller bedroom, you may want to consider sliding wardrobes. It will give you more space in the bedroom, as you don't have to open the doors outwards to access your clothing. You can also choose and variety of styles to compliment your home.
You can also have mirrors fitted to your sliding wardrobe doors, which create a brighter room. Mirrors also make your room look bigger than it actually is and widens the room.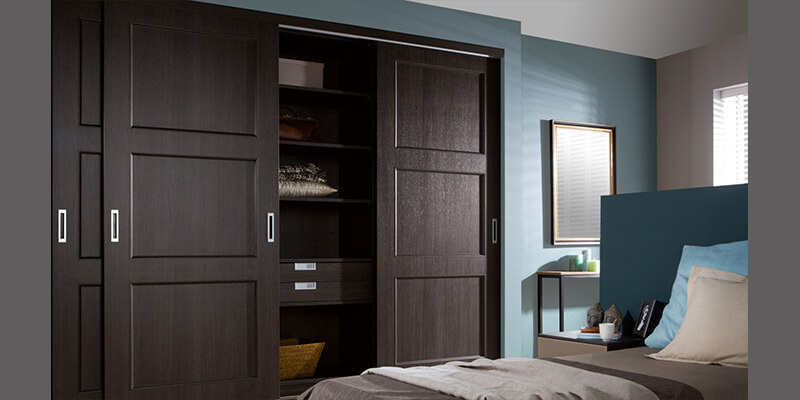 9. Shoe Storage
There is nothing worse than having shoes all over the room, especially when they are slightly worse for wear. Tidying your shoes so they fit at the bottom of your wardrobe allows your shoes to be well ordered and can also prevent any unwanted injuries such as falling.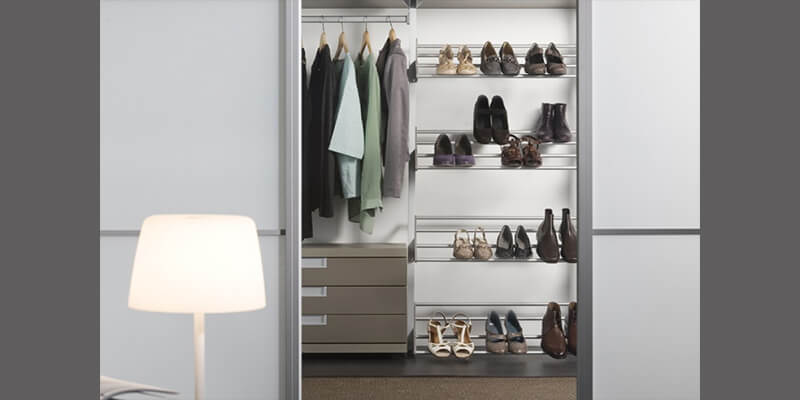 10. Under bed storage
This is a perfect way of organising your room and maximising your storage space by utilising what you already have. Your bed is probably one of the largest pieces of furniture within your room so using it as a storage item can help with hiding any personal items you may not want on show. They are also a great item to have if your bedroom is slightly smaller. Its also easily accessible, furniche.co.uk offer a range of different bed storage solutions, you can choose whether you have a bed with a lift up mattress or draws within the bed frame.
Additionally under your bed doesn't see much cleaning to having an under-bed storage unit will prompt you to clean it out once a month. An under-bed storage system also helps prevent dust collecting.
Summary
We all know how difficult it can be preparing and getting into the mood for a bedroom tidy. However, a well-organised tidy room can benefit you massively, creating a calming and ordered space can benefit your sleeping and distress you for the day. Following our top 10 hacks can help you in optimising the space you already have and space that you can potentially use more wisely.