Until you have bespoke fitted wardrobes you won't truly understand the benefits it brings to you and your room. There is something rather special about having bespoke tailored wardrobes to meet your specific needs and requirements. They are absolutely perfect for small and significant spaces; they allow you to maximise all space within your bedroom. Any of you that may be thinking about going out and getting yourself fitted wardrobes should carry on reading for our top benefits.
Bespoke fitted wardrobes
The perfection of bespoke furniture is that you can really make it your own. Adding your personal touch to every element including all the fixtures and fittings inside the wardrobe space. You can create your ultimate bedroom theme with fitted wardrobes; there is such an array of colours and styles now available to you, you can guarantee the perfect finish. In most cases, you can ask for almost anything to be done within your fitted wardrobes. However, with standard furniture, you are more likely to choose something that will fit your current home design. Do you ever find yourself in a situation where you have tidied your room but still have shoes and accessories everywhere because you don't have allocated spaces for them in your free standing wardrobe? Well with bespoke fitted wardrobes you can choose exactly how you want them, so it makes life so much easier, and your bedroom a lot tidier.
Extras
The great thing about bespoke fitted wardrobes is that you can make every part of it as you wish if you want shoe racks, accessory draws or a watch draw you can tailor it to your specific requirements. All of these features can be neatly enclosed in your stylish custom wardrobe doors.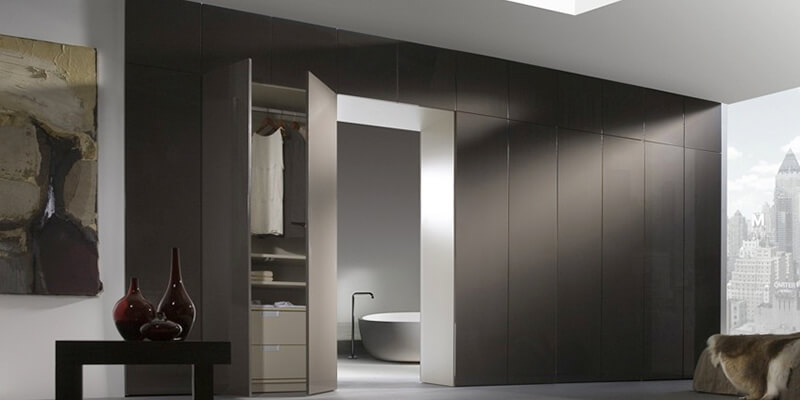 Space
Have you ever moved into a new room decorated it exactly how you wanted to add your own personal touches, then move your freestanding wardrobe into place and your room all of a sudden feel significantly smaller? They can dominate rooms and can overwhelm other furniture you may have. The worse scenario you could encounter is to have purchased a free-standing wardrobe to find you cant even fit it through the door. You can install fitted wardrobes even if you have a small room; you will notice a considerable difference in the amount of space you now have, the closets will also have a seamless finish in your bedroom, you can make them the right size with no waste of space.
Something many people are dealing with is awkward spaces, such as loft conversions with slanting ceilings. With bespoke fitted wardrobes, you can use optimal space. This means that otherwise wasted space can be turned into practical and useful storage space.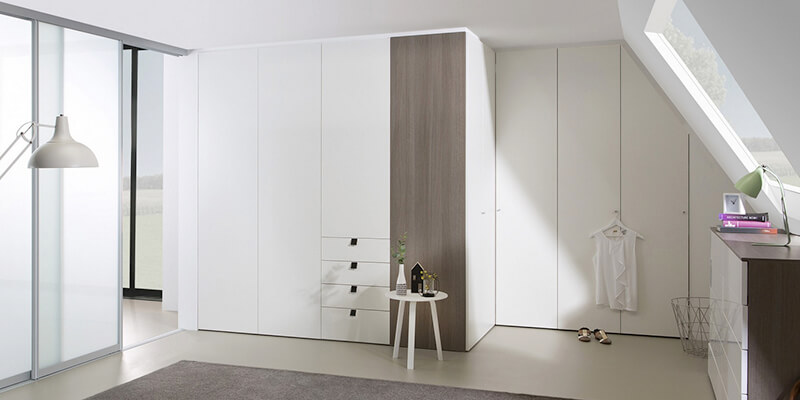 Lighting
It can be a right nightmare getting ready in the morning when its dark and gloomy outside even with bedroom lighting. With bespoke fitted wardrobes, you can install tailored lighting. There is a range of styles to choose from including LED strip lighting; Beam LED provide LED lighting that can be placed on the railings within your wardrobe so you can see all clothing. You can even think about adding in lighting to each compartment, draw or rack; new technology means they will automatically turn off when you close the unit.
Finish
Have you ever gone out to purchase a free standing wardrobe with the finish in mind that would best suit your other furniture, to bring it home for it to be the wrong colour of wood or the texture doesn't look right? When you have you go for a consultation with a bespoke fitted wardrobes company they will come to access exactly what you already have and will go through every last detail of how you would like it to look, meaning it will go flawlessly in your room.
Organisation
With bespoke fitted wardrobes, you can have them made floor to ceiling, with this type of fitting you often have leftover space which means you can pop storage boxes in this area. Allowing you to be more organised and tidy. A Place For Everything have a range of storage boxes to suit your specific style. With fitted wardrobes you will also find it saves you tidy time, you will find you become a lot more organised as things become easier to put away. You can make sure each item has its own place in your fitted wardrobes.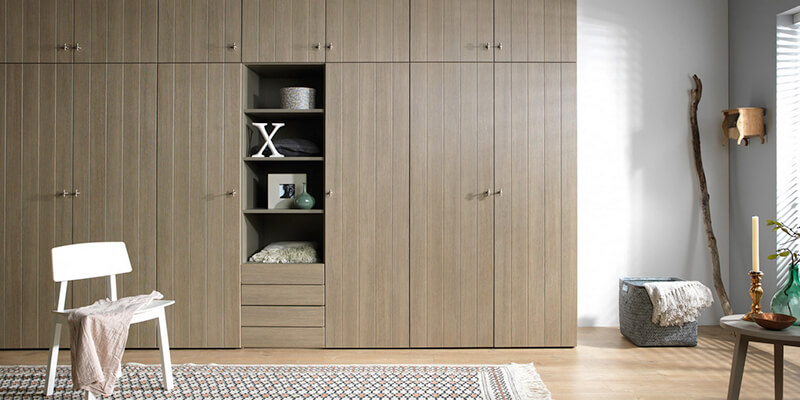 Investment
You may also want to bear in mind when you do invest in bespoke fitted wardrobes you are paying for high-quality materials. One thing we would say is to pick a style and finish that is both gorgeous to look at but also extremely functional for you to use. Bespoke fitted wardrobes will last you years, unlike shop, bought flat-pack furniture that may need replacing every couple of years.
A fitted wardrobe is a tangible investment, it becomes part of your home and can make it more valuable. Unlike many investments, you may make in your home this actually one you can enjoy day in day out. When it comes to selling to property, you may find that it adds more value to your home by having in fitted wardrobes because the potential buyers won't have to invest their own money in purchasing new wardrobes.
Summary
Bespoke fitted wardrobes are a significant investment in your home, not only do they look great, but they add great value. You can ensure all aspects of your fitted wardrobes are made to your unique needs and requirements. Each compartment can be made to measure meaning you can add shoe racks, more railings if need be and added extras such as a watch draw for all of those beautiful watches or jewellery you may have. You can make them fit perfectly in any space with your chosen finish such as opening doors or sliding. They can also help with making your home a lot more tidier and organised.