Incorporating sliding doors into an existing fitted wardrobe or adding it as part of a design for an upcoming project, can give your room the perfect functional and stylish finish. A sliding door opens horizontally by sliding the doors left and right, an innovation in wardrobe design that makes life and storage easier. There are an endless amount of sliding door wardrobe designs for a bedroom that can optimise space as well as look effortlessly stylish. We have come up with just a few benefits of installing sliding doors that will instantly make you start planning your next project.
Sliding Door Wardrobe Designs For a Bedroom: The Benefits Of Perfection
No matter what your aesthetic is, the range of colour and textures available make it the perfect addition for any home. Its ability to increase storage without taking up valuable space in an already cramped place makes it easy to be incorporating into any sized room. Personalised fittings and fixtured mould your wardrobe and sliding doors to suit your lifestyle. The increasing popularity of sliding doors shows that more and more people are falling in love with the ability to design their own perfect wardrobe. Continue reading to find out why you will also fall in love with bespoke sliding doors.
Store It Away
If you have a ridiculous amount of clothes bursting from your current wardrobe, there may be more of a problem with your storage facilities than with your hoarder abilities. Sliding doors provide you with optimised storage space, allowing you to reach every corner of your wardrobe from top to bottom.
The additional storage space in your new wardrobe will make yourself and your room organised and clutter-free. A bespoke fitted wardrobe with sliding doors will also allow you to create a spacious living space by eliminating that monstrous large wardrobe in the corner of the room. This additional storage will also increase the value of the house, making it ideal for redesigning your bedroom and benefiting you in the future.
Sliding door wardrobe designs for bedrooms can be made to suit the shape of your room, so you can ensure your space is being efficiently used. Strategically planning your new wardrobe will allow you to design every element of storage from hanging rails and shelves to depth of the wardrobe and sliding doors.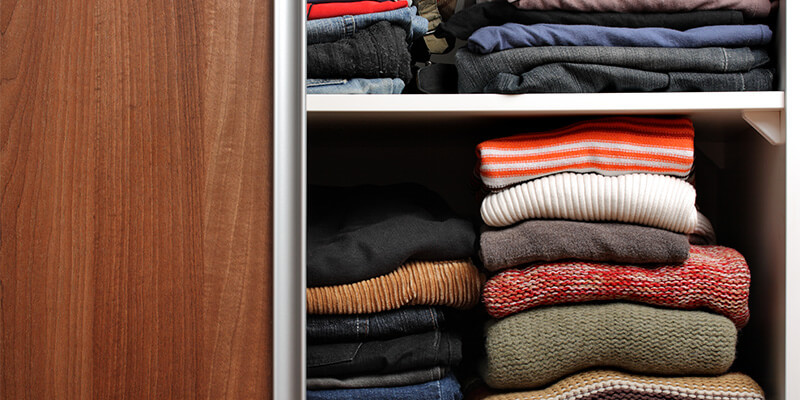 Grab And Go
Hinged doors are frustrating when trying to find a specific outfit; the door either won't open or close, making it exhausting when rushing in the morning. When sharing a bedroom, hinged doors can also make a bit of noise, making it almost impossible to be quiet as you leave for work. Sliding doors give you easy access to your clothing while making almost no noise at all. Placing casual clothing on one side and smart on the other will make it easier to know what door to slide open. The easier it is to grab your clothes and get ready in the morning, the less stress you endure before you have even got to work.
The smooth glide of the doors makes your morning experience relaxing and calm. Fitting the wardrobe with customised utilities allow you to use your space wisely while also organising your items for easy access. Although you may think that simply changing a door to a wardrobe will not affect your daily routine, making your life easier by installing furnishings that help your hectic lifestyle will overall have a big impact.
Take Your Style The Extra Mile
Giving you the ability to organise your room and hide those clothes away is not the only fantastic ability that sliding doors have. The range of styles to choose from when designing your sliding wardrobe is endless. You can choose the texture of your wardrobe, from matt to shiny, as well as the array of colours; making it the perfect addition to your room. Sliding doors are made to please any aesthetic and can cater to not only fit the wall but fit the decor of the rest of the room. Personalise your bespoke wardrobe with a vibrant colour to complement your room, or add mirrored doors to make the room feel bigger and brighter.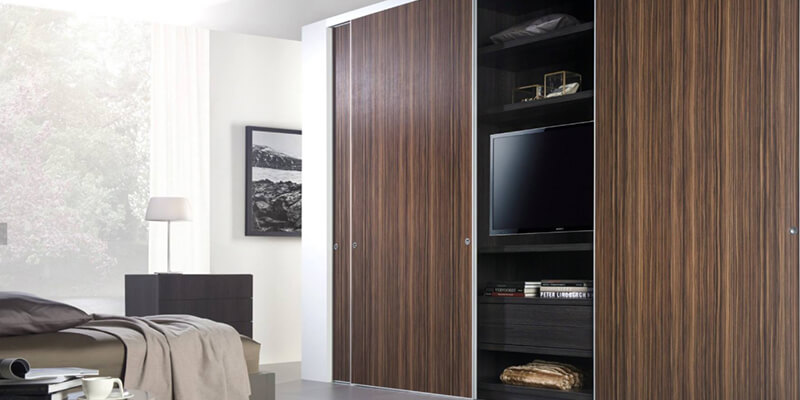 Speak of Bespoke
The best thing about sliding doors is that they can be made bespoke to fit any room shape, size and function. A store brought wardrobe that sits in the corner of your room not only takes up a ridiculous amount of space but is also not shaped to suit your room. Bespoke fitted wardrobes will maximise your space, giving you more opportunity to decorate the rest of the room. This investment will change the way that you live, so it is important to make sure that your sliding doors are fitted to perfection by a specialist. Talk to one of our specialists about dressing room furniture in Buckingham to design a room the functions well and look stunning.
A Rainbow Of Colours
The long list of colours and textures that sliding doors can be fitted with allows you to choose from sleek and chic to contemporary. For the more eccentric designer, vibrant reds in high gloss make a statement and transform your storage into a centrepiece. Contemporary stylists may prefer wooden doors in soft cream or muted brown, giving a relaxed and neutral look to the room. If you are concerned about committing to a colour or change the design of your room regularly, choose a tone that will match with any style. For example, you could choose a light grey, bright white or even black to allow your furnishings to match.
For small rooms, a reflective material works best to give the illusion of a bigger space by dispersing light across the room. Mirrored doors can be fitted with a slight tint over the top such as grey and bronze, to utilise light while also putting a bit a colour into the room. High gloss doors will also have the same effect and have a wider range of colours to choose from for those looking for a richer design.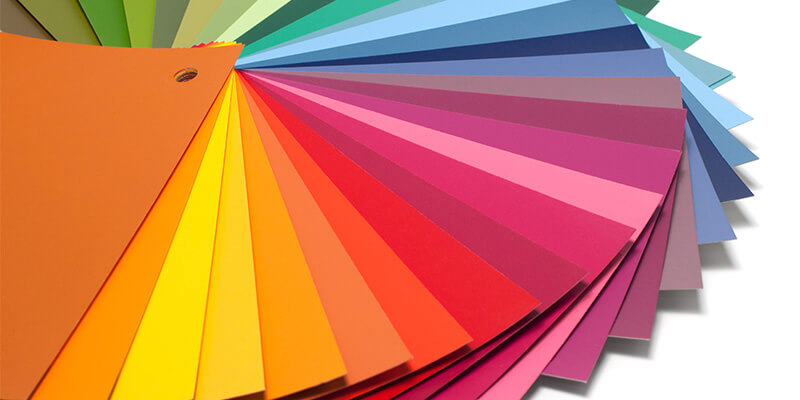 Small Budget, No Problem
The wide range of materials accessible when designing your fitted wardrobe allows any small budget or big spender to have a beautiful bespoke wardrobe. Incredible quality materials available mean that you do not have to spend excessive amounts of money on expensive-looking sliding doors. However, if you do have a little extra money to spend, the fittings within the wardrobe will maximise use of the space provided, meaning that your wardrobe functions to its full capabilities.
Fitted wardrobes should be treated as an investment, and any investment made on your home will inevitably increase the value of the house. Although you may spend that extra bit of money on the perfect bespoke wardrobe, the positive impact that it will have on the house makes it money well spent.
No Limitation Inspiration
Although you may think that sliding doors and wardrobes are for the bedrooms, these magnificent storage facilities can be used for any room. Make your entire home clutter-free by installing sliding doors in any room. Messy rooms such as an office or a playroom can be transformed by organising your things in carefully designed storage that has sections for every item. Adding sleek sliding doors to any room can change the aesthetic to suit you. Not every room has to have the same colour or textured wardrobe, as sliding doors are adaptable to the style and use of a room. For kids playroom, why not have fun and colourful sliding doors to brighten the room and give an energetic feel. For an office maybe use black wooden sliding doors to give a calm and relaxed vibe to the room.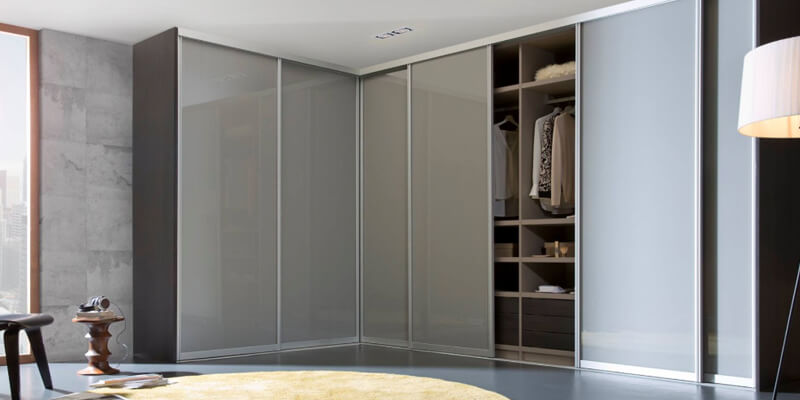 Safely Glide
The increasing developments in wardrobe design mean that you can now fit your wardrobe with smooth and soft-close actions for a perfect glide action. Not only does this make sliding doors perfect for a quiet experience, but it also means that no fingers get trapped in the doors. One issue with hinged doors is that they can trap fingers in the frame as they open and close. This is extremely dangerous for children, especially when unsupervised in their own room. To ensure the safety of everyone in the home, install sliding wardrobes in Dunstable, making it significantly harder to have an accident.
Good Company, Good product
It is important to do a lot of research before committing to a fitted wardrobe and sliding doors. They can transform a claustrophobic and dark space into a vibrant and spacious room. Research the materials and colours that you can use to optimise space and style. For an easy and stress-free experience, make sure that you hire a professional wardrobe fitter with plenty of experience.
Furniche specialises in bespoke wardrobe designs and loves creating new and exciting styles that fit a home perfectly. If you are considering sliding doors and want some inspiration of design and how they can be adjusted to suit your room shape as well as your aesthetic, take a look at our full range of services.