Creating the perfect bedroom is not always possible when on a budget, however, there are a few things you can do to the bedroom to make it feel a bit more like you. Here we tell you all about our budget bedroom design ideas and how you can achieve them.
Bedroom design ideas
The bedroom is the one room in your home you can retreat to, so you will want it to be as perfect as possible. Luxury and modern designs might feel as though they are way out of your budget, but you may be surprised by following these small steps you can make your bedroom look instantly more sophisticated without spending a large amount of money.
When it comes to budgeting for bedroom designs, we always recommend doing your research, if you are thinking about purchasing new items for the bedroom there are many different places you can find cheap alternatives to expensive brands. Purchasing isn't always the best option, in some cases where you may already like an existing piece of furniture or an ornament a little painting and clean can do absolute wonders. We also recommend going to a car boot or second-hand store, it's not always possible, but with a keen eye you can find a great piece of furniture at a fraction of the price.
Bedding
If you are wanting to introduce a bit of colour or luxury into your bedroom one of the best ways to do so is purchasing new bedding. New bed sheets are a perfect way to help inject vibrancy but bedding doesn't just stop there, cushions and throws are also a fantastic way of adding something special to the bedroom. If its a colder night throws can also be a great way of giving you that extra bit of warmth and comfort. La Redoute has gorgeous graphics printed cotton duvet covers which if in a plain room can instantly draw your eyes towards it. Alternatively, you should consider bringing a touch of velvet into the room. Velvet is seen as more luxury fabric to have in the bedroom if you look around you can find cushions and throws that won't break your bank.
Ornaments
If you are looking to do something a little different with the bedroom why not consider looking at purchasing different ornaments. It might depend on the time of year to what type of ornament you go for, but flowers and metal hardware is a great way of injecting colour and vibrancy into the room.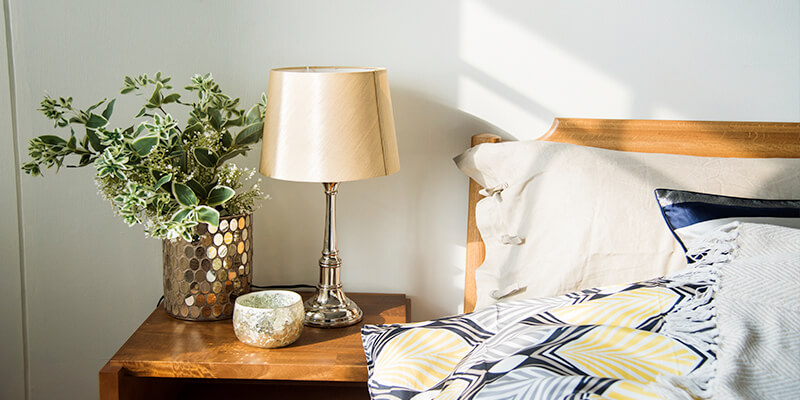 Hardware
Changing hardware is a fairly inexpensive way to revamp the bedroom. You can purchase new ones, or you can simply revamp the ones you already have. Spray paints are a great way of painting metal, plastic and woods, if you are looking to spray paint we recommend using Pro Aerosols.
Clear the clutter
If there is one thing we recommend spending a little more money on is storage and wardrobes. Keeping your bedroom neat and tidy is one of the best ways to make it feel that bit more tranquil and relaxing. Sliding wardrobes in Milton Keynes, provide you with optimum space especially in small spaces. They come in a range of styles and finishes, so if you're looking to make a room bigger, you can also get mirrored wardrobes which not only mean you can check your outfits before you leave in the morning but it will also help reflect light.
Dress up your windows
Changing the curtains can be a great way of adding a little touch of wow factor, you can either look to purchase curtains similar to the colour of your bedding or go for something completely different. If you don't want to purchase new curtains but are wishing to change the colour why not do a bit of DIY using dye. Dylon provides a wide range of colours for you to choose from and the dying process is relatively easy. They provide you with detailed instructions on how to dye and how much dye you will need per item.
Lighting
Lighting can do wonders for your bedroom, if you're in an attic room or are lacking natural light why not bring in some fancy lighting. There are so many different styles now available to you; it is now much easier to find exactly what you are looking for. If you do want new lighting but are within a budget why not look at some second-hand options. Websites such as Shpock, Gumtree and Preloved are great places to get some gorgeous pieces on a budget.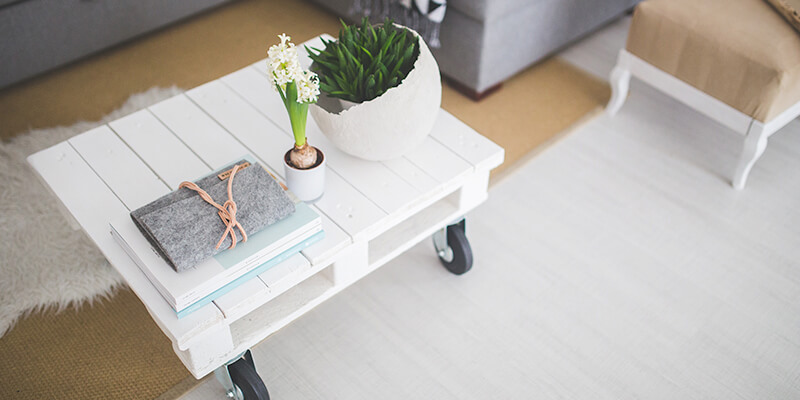 Adaptable display
Creating an adaptable display means you can chop and change your mind about what you have on it as much as you want. If you are thinking about creating an adaptable display, we recommend looking for a frameless way to display family photos and pictures. Do not make it look to particular; you want to keep this as edgy as possible, so don't take it too seriously. If you're looking for inspiration why not take a look at Flamingo Gifts.
Statement walls
Statement walls are a great way of bringing in a fresh print and new colour into the bedroom, by statement wall we mean only one wall, so it doesn't become too overwhelming. Pick one bring that will work well with both your existing furnishing, you can either paint or use wallpaper to get your desired look, and each does not cost too much money. We suggest having the statement wall as the same wall your headboard is one. Otherwise, the room can become too busy, contrasting colours work really well for this type of bedroom design.
Bedroom designs
You don't always have to spend large amounts of money designing your bedroom; there are small touches you can make to create the perfect relaxing and tranquil place. If you are looking for more of a modern feel why not take a read of our article about Contemporary bedroom furniture ideas, alternatively you can give our simple interior design for small bedrooms article a read.