There is a lot of preparation that needs to go into creating your perfect living space, whether you're moving into a new pad or want to redecorate an existing living space. You will want to think about what colour palettes you wish to go for and what furniture you want to put in and where to place it. One of the main things about creating the perfect living spaces is that you want to represent you. It will need to be cosy and comfortable as they are a room you spend most of your time in. Keep reading if you want to know the best ways of creating fantastic living spaces.
How to prepare for decoration of living spaces
The last thing you want to do is rush this process, after all it's a rather expensive mistake to make. While some parts of the room are inexpensive and can be replaced easily with wallpaper and paint, furniture isn't always that easy. We always recommend that to prepare yourself you take a look at a variety of websites and home magazines. Allow yourself to map out your perfect space, at this point you shouldn't worry about cost; this can come later on in the process. You can choose a variety of colour palettes and furnishings before you go ahead and purchase anything.
Layout
Deciding on a layout can sometimes be a difficult choice; we always recommend that you choose a focal point of your room. This might be centred around your fireplace if you have one, or where you wish to place your television. Creating your layout based on a focal point will help encourage discussion and will stop family members from tucking themselves away from the rest of you. You might also want to consider if you don't already have one an entertainment units or TV stands. You can have bespoke furniture made to create your perfect storage system. This could be the focal point you are after if you don't have a fireplace or piece of art you wish to make central.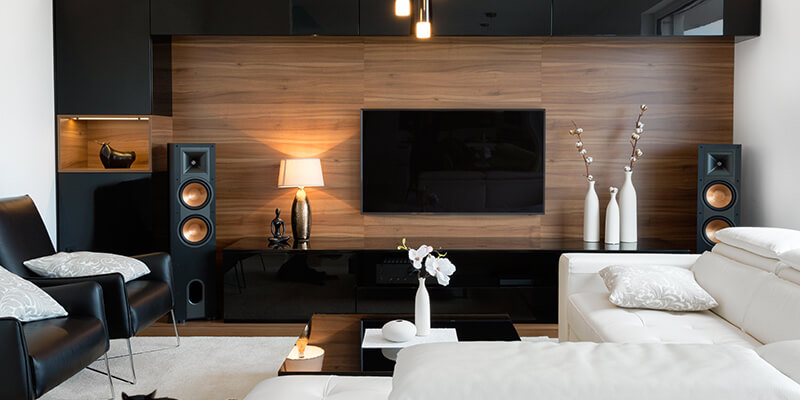 Clutter
Get rid of any unnecessary clutter; if you don't need it, you should have it is our rule. If it's taking up space and isn't being used anymore, then do not keep it. Many of us tend to cling to items that we think are valuable or merely wish to keep but sometimes its just cluttering your living space up. This can also make your room appear messier and distract away from the intricate detail you want to install. You will also find if you have a smaller living space clutter can, in fact, make your room appear smaller, so you will want to open it up as much as possible.
Detail
You've just decluttered your space, and you want to add a little detail to your living space. This can sometimes be where people get it wrong and bring all the clutter back in that you have just got rid of. Take extra care when picking these pieces, you want them to have an impact. If you have a larger space, you may want to pay attention to how you might divide the room. You can make specific areas within your living space such as a reading corner. Defining seating areas can be easily achieved by merely introducing rugs, they can add visual definition to a room.
Art
Often people make the mistake of setting art or placing pictures behind seating areas. We always wonder why people do this, you have purchased your art or put photos in your living spaces because you enjoy them, so let others enjoy them too. Situate them in places where people can see them easily; this can be directly opposite the seating areas or place over a dining table.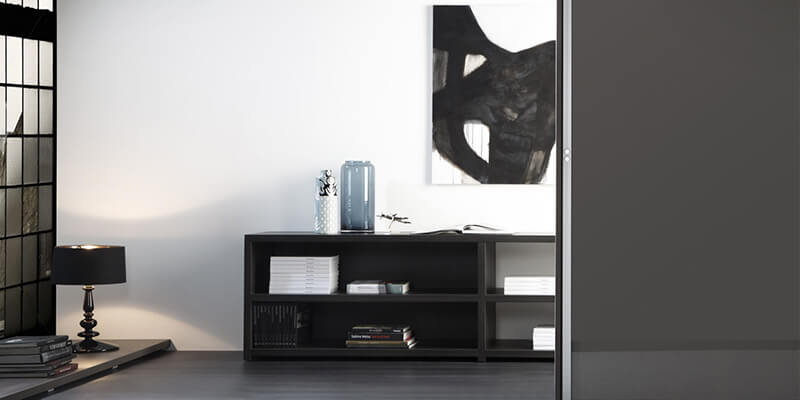 Lighting
The lighting of a room can set the tone instantly and sometimes it can be hard to get this right. You can opt for a standout piece or a subtle, elegant number; this will all be based on the way you wish your room to look. You can find a variety of different lighting solutions at Direct Light. Offering ceiling lights, crystal lights and floor lamps, there is something for everyone's taste. You can also use your lighting as statements or pieces of art. There are so many different options available to you.
Revamp
There might be items you wish to keep but are not sure on how they look anymore. Revamping can be a fun and experimental experience; you can create a variety of different styles out of old object you have around the house. Get creative with spray paint and wallpaper. You can often find wallpaper samples in many DIY stores; this will save you a few pound having to purchase the whole roll.
Blinds
There are a number of items in the living room that you might think do not have a significant impact on the way it looks. Your blinds or curtains have a massive impact on the way your living room looks and can often make it seem dated if the correct ones are not purchased. Unless you are adamant about a particular design, we recommend going for a wooden slat blind, it's chic and clean, often going with most designs within a room.
Furniture
Choosing furniture for your room is extremely important, and as previously said this is on that you want to get right first time around. Getting your living room furniture right can make your room cosy and most importantly comfortable. Make sure that you pick the right colour and its something that you will like for a long period. Living room furniture is often an investment and won't be something you tend to change too often.
Summary
We hope this article helped you with deciding how to prepare your living space. Creating the perfect living space can be difficult but if done with care can be easily achieved. We always recommend not rushing anything and taking the time to think about how you want your living room to look. It will be a place you hibernate during the winter and is often the central point of most family homes.