This week, we thought we'd go with something a little different and see what our customers think of the quality of the products that we manufacturer and distribute here at FURNICHE® Home.
We invited our previous customer; Susan Water's to discuss her experience with our design team and why she loves our wardrobes so much.
Why you should consider bespoke
Susan goes into great detail, listing some of the key benefits of the products that she's purchased and why they fit perfectly into her everyday life.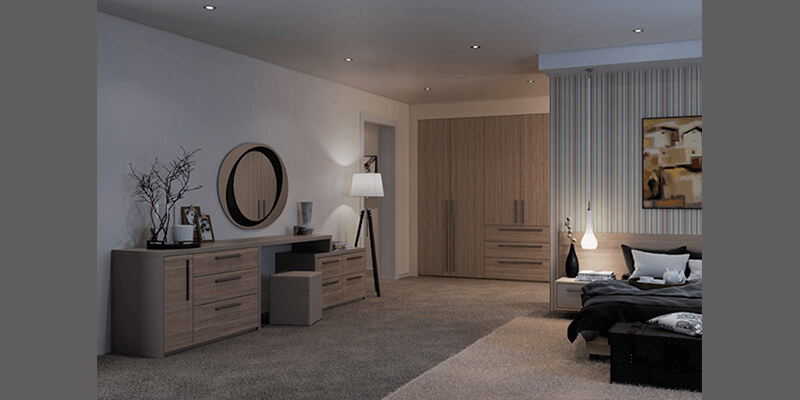 Bespoke furniture doesn't have to be expensive:
I'll be the first to admit that I would think that specifically designed furniture was only for celebrities and high earning members of the public simply because I though it was that expensive.
Amazingly, and to my satisfaction – that isn't the case. As I mentioned before, I thought that bespoke furniture was going to cost a lot of money, and it was only when a friend of mine recommended FURNICHE® Home to me when I was looking for a new sliding fitted wardrobe for my home in Milton Keynes.
When it comes down to it – you generally find yourself browsing the well known branded stores, looking for bargains. Well . . . it was easy for me to find a bargain at FURNICHE® showroom because everything was so well priced!
Never find anything like it at anyone else's' home:
One of the biggest selling points that convinced me to buy a sliding wardrobe from FURNICHE® was the fact that I knew that no other homeowner in Milton Keynes was going to have the same interior as me.
I was actually quite picky about that. The new wardrobes and furniture was amazing, and the guys in the showroom really made me feel like I was there number one celebrity customer – creating everything to order with exact measurements, specific colour schemes and designs.
Incredible storage opportunities:
I'd had a freestanding wardrobe for years. It was tired, scratched, scuffed and well used. It was time for me to get a new one. One of the biggest things on my tick list was something that offered great storage – the fitted wardrobes offered a lot of that.
Unfortunately, the shape of my bedroom is a little strange. It's slightly P shaped interior made finding a fitted wardrobe hard to come across without getting one custom built.
When I spoke to FURNICHE® they were convinced that they could provide me with a wardrobe that not only looked amazing, but also provided the level of storage that I was so desperately craving.
My new wardrobe came complete with multiple hanging spaces, soft closing drawers, shoe racks and even shelving and a high raised rack for smaller items – it was perfect!
Excellent for families and chaotic households:
Although my children have grown up now, I still find that there are small shoes and t-shirts scattered around the house. I love my grandchildren, but my gosh they do make a mess.
For anyone that has a young family – especially someone like Tom who runs the Working Daddy lifestyle blog. A fitted wardrobe with additional storage space is perfect!