Whether you are approaching the all-important moving day or are simply hoping to give your current home a new lease of life, there are plenty of fun and creative interior design trends continually circulating that you can use for inspiration. However, the slightly tricky part comes when you are faced with a small room that seems as if no matter how little furniture you fit, it will still look cramped and cluttered.
Well, not to worry, we've devised a list of the top tips to make a room look bigger without having to spend a considerable chunk of money on bespoke furniture.
Top Tips To Make A Room Look Bigger
In an ideal world, each room within your property would be large enough to squeeze in every piece of necessary furniture and storage, along with your favourite decor trends. However, this is rarely the case meaning that it is vital to utilise the space to have to your advantage and make the most out of what you have.
Luckily, many great tips and tricks can dramatically increase the appearance of the size of your room, maximising it's potential.
Multiple Use Furniture
'Two in One' furniture is a modern trend that is incredibly useful, and once you're aware of its benefits, we can guarantee that it will be your next purchase. Extensive pieces of furniture not only takes up an unbelievable amount of space, but it also makes your room look cluttered. Whereas, not only does multiple-use furniture free up a considerable amount of space in your home, but it also comes at a cost-effective price as you are only paying for one piece of furniture, yet utilising two.
Some of the most popular pieces of double duty furniture are sofa beds and coffee table storage units. Many homeowners convert their smallest bedroom into a guest room, so instead of opting for purchasing a brand new bed, which will most likely take up the majority of the space, why not consider a sofa bed instead? It means that your guests can relax during the day in a spacious room and then quickly and easily convert into their bed in the evening. Coffee tables are often the centre point of a living room and can often be the prime place for clutter to pile up. Doubling up your coffee table for a storage unit is hugely beneficial as it means all unwanted objects you would like to store away can be popped under your coffee table.
Keep It Simple
Keeping your room simple doesn't necessarily mean avoiding eye-catching, vibrant furniture and decorations at all costs, it merely means creating a blank canvas to start with. Opting with painting your walls a light, monochromatic colour and avoiding brightly coloured flooring can massively work to your advantage in the future. Creating a plain, clear foundation for a room means that you are free to add in any colour schemes and when you want to change, you will save both time and money in having to redecorate.
So, how are simple, light colours good for maximising the appearance of a space? Well, although warm tones are perfect for creating a cosy atmosphere, they tend to close in the room whereas light colours reflect the light and form an airy feel. White walls, for example, maximise the use of natural light, helping it to circulate the room making it appear larger.
A fantastic top tip when decorating is to paint your wall trims a lighter colour to the rest of your walls. This creates the illusion that the walls are further away from you, therefore making it look considerably bigger.
Adding a touch of paint to your wall trims and going for a neutral colour scheme will also work to your advantage if you are planning to sell your home. A blank canvas will help your home extensions Buckingham and allow potential buyers to visualise themselves living in your property.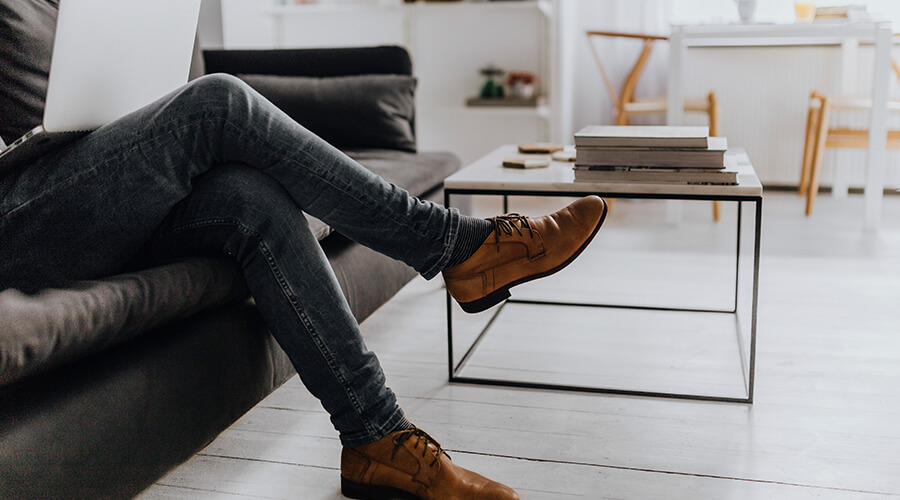 Mirrors
One of the most traditional ways of creating an optical illusion of a bigger space is through the use of mirrors, which is why they are often placed in hallways and bathrooms, both of which tend to be a lot smaller than other rooms in the home.
The great thing about mirrors is that you can really get creative with them and make them the main feature of your room, arranging them in different ways. If you wanted to splash the cash, a giant, vintage mirror is always a keen favourite. The bigger the mirror, the more the eyes will be drawn upwards, making the room appear brighter. Whereas, if you were looking for a more affordable option, lots of smaller mirrors of different shapes and sizes could be arranged into a compilation making a main attraction feature wall. We love these mirrors from Brissi
Floating Furniture
Some of the prime culprits for wasting space are objects such as shelves, desks and bedside tables as the whole underneath is dead space. To avoid this issue, many furniture retailers such as Ikea have started to stock 'floating furniture' which allows you to fit the top worktop to your wall rather than the object free standing with legs taking up valuable space. It means you can them utilise the underneath space to your full advantage and add an additional piece of storage such as drawers or boxes.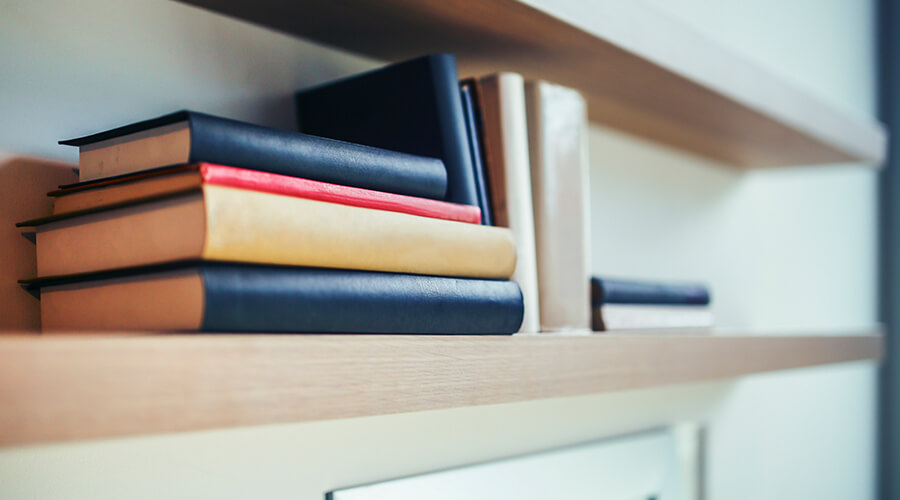 Ceiling Shelves
A very clever storage idea is adding shelves just below your ceiling and also above your door. Again, this is often dead space that has no other uses and creates a very discrete, out of sight storage idea. These shelves are perfect for holding things such as DVDs, CDs and books that are not in everyday use but are known for making rooms look cluttered.
Stripes
Similarly to when it comes to items of clothing, stripes in different direction depict the illusion of making things look either smaller or bigger. When it comes to decorating a room, striped walls may seem a little too busy, however, investing in a vertically striped rug can make your room appear longer. For maximum results, try to find a rug that spans the length of the room.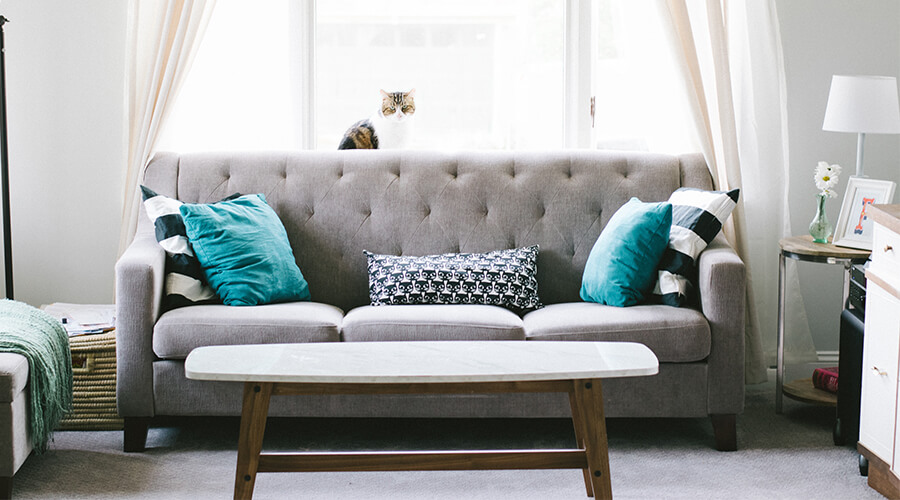 How Will You Utilise Your Space?
Everyone has a different taste which means that everyone will have their preferably interior design favourites. We've made sure that our top tips are broad and can be tailored to meet your style without having to pay a fortune. For any advice on building work or extending your home contact builders Milton Keynes today for more information.