Having house guest can be fun but preparing your home can be tiresome. There is a range of things you need to check and put in place for your house guest to feel comfortable. Here we tell you how to prepare for a house guest.
Why prepare your home for a house guest?
Whether you're having relatives or friends over you want to present your home and the room, they are staying in the best way possible. There is nothing worse than staying in a messy, dirty room, so why not make your house guest feel welcome with a clean and tidy room.
Bed sheets
There is nothing nicer than fresh bedsheets; clean sheets are one of the best ways to make the room feel luxurious and tidy. When you go into a hotel one of the nicest parts of getting into bed is knowing the bedsheets are fresh; you can even smell the cleanliness, well-presented bed sheets, pillow cases and bed accessories are a great way to make the room feel more inviting for your guests. It shows you have taken the time to make the room presentable and is more likely to give them a better nights rest.
We always recommend having a spare set of bedsheets in the house along with pillowcases and accessories just for guests. These can be stowed away in your fitted wardrobes in Milton Keynes, storing them away will prevent them from picking up any damp and will reduce the risk of damage.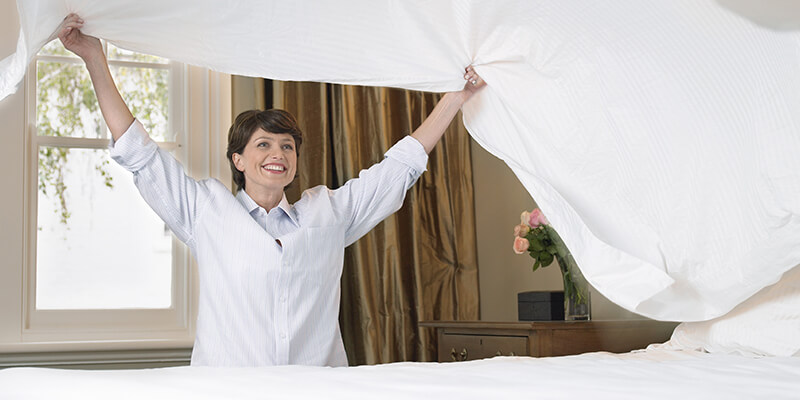 Hotel luxury you can bring into your home
Here at Furniche, we understand not everyone can make their home into a hotel. However, there are a few luxuries you can bring into your home for your guest to feel like their in a 5-star hotel. Fluffy towels are one of the best ways to please a house guest; they will feel both refreshed and comfortable.
Another hotel luxury you could think about giving your family or friend is miniature toiletries; your guest will feel more valued and are also less likely to pester you to borrow shampoo and conditioner.
Bed and Breakfast
A good breakfast goes a long way; there is nothing better than breakfast in bed or sitting around with the family. The breakfast doesn't have to be extravagant, even orange juice and toast will be appreciated by your guest. It also makes you look as though you have gone that extra mile to make your house guest feel as comfortable as possible.
If you do want to do a little more than putting bread in toaster why not check out the top 10 breakfast ideas for overnight guests. You will most definitely wow your house guest with these super tasty treats.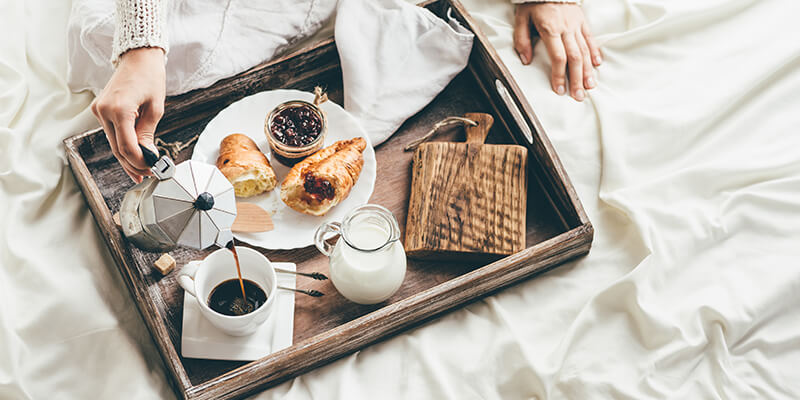 Make room in your wardrobe
If your house guest is staying for more than one night why not give them extra room in your sliding wardrobes in Buckingham, this will allow your guest to hang any clothes they wish not to crease. It will also make them feel more at home without having clothes all over the room.
Entertain your house guest
There are a number of ways you can make your house guest feel more comfortable; one is by setting out some entertainment or activities they can take part in. If the weather is nice why not have a bbq or picnic in the garden, if you need some inspiration we recommend taking a look 50 things to do in the garden this summer. Alternatively, you could set up a number of activities such as chocolate making or cake baking.
Stock up!
Remember you have an extra person or couple in your home which is extra mouths to feed. Ensure you are fully stocked up on all the essentials as well as a couple of food items your house guests like. Make sure you that you are making simple, traditional family meals, this way your house guest will feel as if they are at home. We recommend looking at easy recipes you can make, take a look at GoodFood for inspiration.
Make sure the house smells nice
Think of how you feel when your house has been freshly cleaned, this is the vibe you want to give your house guest. Giving your house a quick clean before your house guest come can make them feel more relaxed when they arrive, we recommend using cotton based air freshener smells such as Airwick Soft Cotton.
You could also consider leaving lavender scents or candles around your home, lavender is meant to be more relaxing and promotes better sleep. Candles, in general, are a great way to make people feel cosy and helps to improve the overall smell of your home.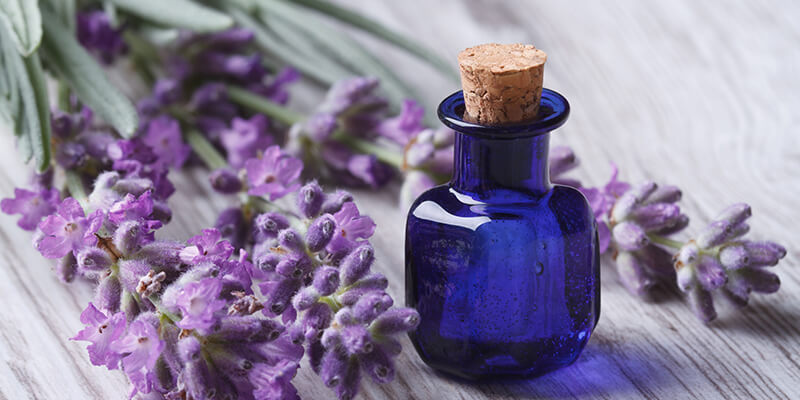 Books and magazines
Provide your house guest with a range of reading material, whether it is placed in the bathroom or bedroom. Giving house guests something to read before they go to bed will also provide them with better sleep.
Transport
If your house guest doesn't have a vehicle with them, ensure they have all the relevant transport link information so they can travel while you are at work. Provide house guest with a local map, if they are not a custom to your local area they could easily get lost.
Prepare the best stay ever!
By providing your house guest with a range of home luxuries, activities and transport links, you'll most likely have them staying more frequently. Creating the best bedroom for your house guest will not only make them feel more welcome, but it will also ensure their stay is as comfortable as possible.
Breakfast is a great way to bring the whole family together, even if you have friends staying creating a delicious breakfast is a great way for you to have good conversation. It also gives you the opportunity to show off your culinary skills.
Providing your house guests with activities makes their stay more fun and memorable. Make sure fresh sheets are the first thing you do in the bedroom, clean sheets are one of the best ways to make your house guests feel homely.