Every bedroom deserves the opportunity to look great and make you feel totally at ease, making you feel completely relaxed when you go to bed each evening. However, without the right furniture and decoration your bedroom can quickly make you feel trapped and uncomfortable.
Here's why you should have a sliding wardrobe
Fortunately, made to measure sliding wardrobes have been designed and installed in properties all over the UK to help homeowners and tenants create space and make their bedrooms more appealing.
Getting the design and installation correct can go a long way and there are many benefits to sliding wardrobes and fitted furniture.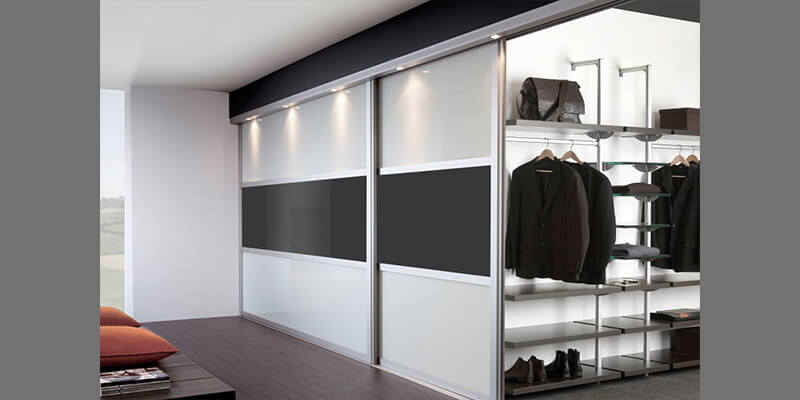 Creating a long term storage option
The problem with a lot of new build properties in 2017 is that any property with a third or fourth bedroom tends to be quite small, making it difficult to find and utilise storage space efficiently.
Having a made to measure sliding wardrobe built and fitted into a small bedroom may seem like a significant investment but its certainly one that will provide you with a lot of long term storage.
The additional storage space not only makes the room more useful by freeing up extra room, but it can also make the property more appealing to future buyers. If you compare your property with one across the street of a similar size and value – the additional storage options in guest rooms could add a small amount of additional value to your sale price.
They can become aesthetically pleasing
One of the difficulties of selecting a sliding fitted wardrobe that you like is finding one that also fits with the design and shape of the room that you intend to install it in.
One of the biggest benefits of a made to measure feature is that it can be designed and built to almost any specification – not matter what size or shape. Whether your bedroom is an L shape or P shape layout, modern sliding wardrobes in Milton Keynes can be tailored to every inch.
Each item of furniture can also be available in a range of different colour schemes and styles – many people assume that wardrobes come in a standard "brilliant white", "burnt oak" or an artificially wood effect. However, many designs are created to make it as customisable as possible before it's installed into a fixed position.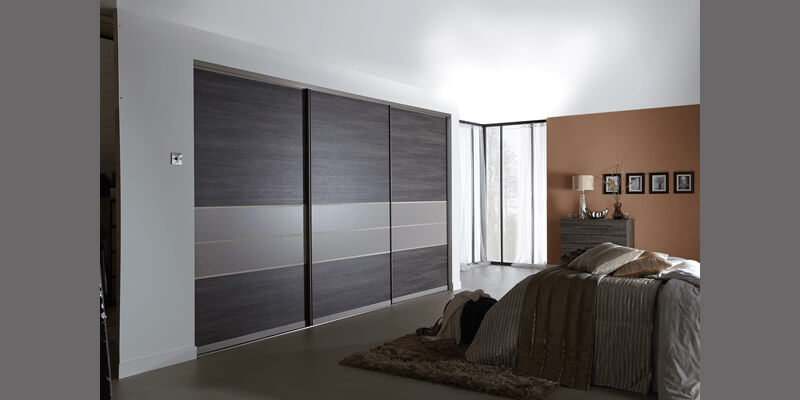 The ultimate space saver for any room
Simply because these fantastic products are referred to as "wardrobes" they don't necessarily have to be made and fitted to a bedroom. Many of the custom installations that we complete are positioned in open plan living areas as additional storage that helps to free up space.
As we mentioned before, a lot of the floor space in modern new build properties is limited. A made to measure wardrobe allows you to take full advantage of the available space and free up open areas.
If you're struggling to find extra room in a little property you can take advantage of free online tools such as Room Styler's 3D planning sheet that allows you to enter room dimensions and create a layout based on your needs.
Property value booster without fail
If you own your own home then when you come to selling up, the number one thing on your mind is to get the best price possible to allow you to move into something better than you already have – right?
The easiest way to add value to your home is to make small but subtle adjustments over time. Having a made to measure wardrobe fitted into a large bedroom can add a small amount to your final selling price.
If you have the budget you could even consider a fitted walk in wardrobe.