Have you ever wanted to redecorate your home but have no idea what you want to do, well here we are going to tell you the best places to find decor inspiration. So you can make your home look as luxurious and cosy as possible, read on to find out more.
Where do I look for decor inspirations?
The internet is going to be your best friend when it comes to looking for decor inspiration; there are a number of applications and online sites that are there to help you choose the best-suited interiors for your home.
Houzz
Houzz allows you to find over 16 million photos of other peoples interior designs, which is a great way of gaining insight into how others design their homes. You can also find a number of professionals in your local area as well as shop some of the items found in the pictures. You can use this website as an application or on any web browser which means you can sit, relax and scroll through while watching tv.
Airbnb.co.uk
While Airbnb.co.uk may not be your first choice to look for inspiration you may be surprised. It is usually used by holidaymakers to find rooms, apartments and homes at an affordable price. Many of which are gorgeous inside and out, as the website allows you to see almost every inch of someones home it gives you a great deal of interior design inspiration.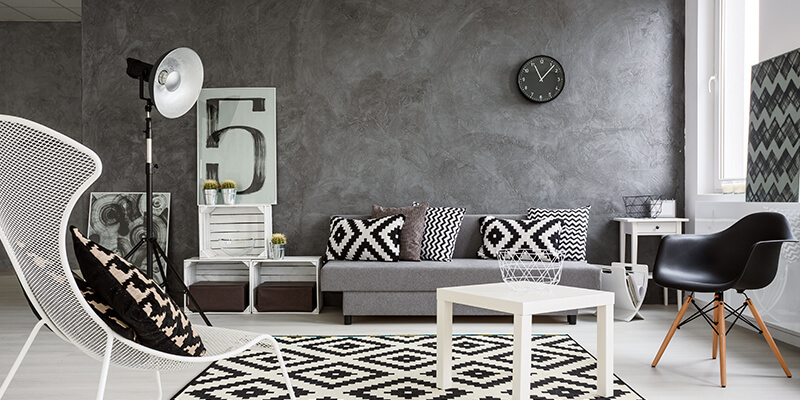 Ideal Home
Ideal home has been around for years, the team write a number of blog posts based on home, bedroom and interior design. All of which gives a vast amount of inspiration along with ways in which you can incorporate certain looking into your home without spending too much money. One of the best Ideal Home pages to look at is there bedroom ideas, the page showcases a range of designs along with places in which you can purchase certain bedroom pieces. A number of our customers have used this for decor inspiration which has then lead them to have our fitted bedrooms in Milton Keynes.
Ideal home show
The Ideal Home Show is one of the best places to visit if you would like some decor inspiration or simply looking for products to kit out your home. Ideal Home Show is based in London Olympia and is on from 22 March to 7 April. They also have a Christmas show every year which you can also attend.
Design-milk.com
Design-milk.com is great for those of you who love modern design. The online magazine showcases a wide range of design from art, interior design, furniture, decor and fashion. Design Milk is solely for information; they do not sell anything on their website. However, they do give you all the links to shop each product mentioned, so if you decide you want the whole room mentioned within their articles you can find it all in one place, talk about shopping made easy!
IKEA
IKEA is one of the most renowned Scandinavian home stores around the world, with fantastic options there is normally something for everyone. However, it's not always durable and can in some cases only last a couple of years whereas made to measure furniture such as sliding wardrobes in Buckingham is more likely going to last a lifetime. IKEA is still good for gaining ideas for your home; you can either take a look around there huge showrooms or alternatively visit their Inspiration page.
Pinterest
A great way to make your own mood boards is by using Pinterest; the platform allows you to make your own personal boards where you can collect all your inspiration in one place. You can also search by a number of terms and references to find exactly what you want.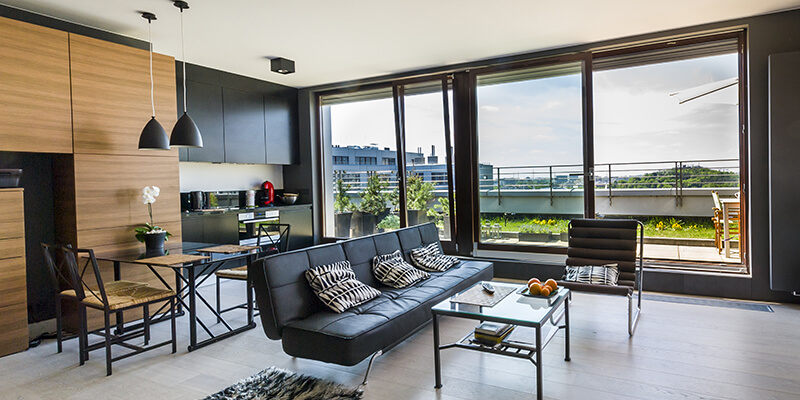 Coco Lapine Design
For those customers who do not like loud and garish colours you may want to take a look at Coco Lapine Design, which is created by a Sara Van Peteghem who is a Belgium Designer. She aims to create a space that brings in a range of soft colours. Each room is minimalistic but also soothing which makes the rooms stylish yet cosy. So if you're more of a Monochrome person, we definitely think you should take a look at Coco Lapine.
House Beautiful
While House Beautiful is not an English brand and you may see more Amercian homes throughout their style. However, it provides great insight into the many designs we can choose for our homes. Along with a range of advice, tips and ideas, you can find out about how celebs create their perfect homes and some DIY tips to make yours just as luxurious.
Friends and Family
Why not take inspiration from those around you, you see friends and family almost every day and are more than likely going to experience each of their homes, so if you like something why not take it for inspiration for your own decor. Your close friends and family are going to have similar taste and styles to you, even if their home isn't quite how you would have yours they are still a great place to gather a range of items you believe would fit in your home too. It also helps if you are looking to purchase specific furniture and decor as they can make solid recommendations on what has worked for them, who best to buy from and where is the easier place to find it.
Finding decor inspirations
Trying to find decor inspiration can be rather difficult, especially when you know what you want but don't quite know what to look for. Depending on what style you wish to go for may depend on where you find your decor inspiration. If you are looking for more of a modern and contemporary style, we recommend reading Design-milk.com, Houzz and Coco Lapine Design. If you are looking for more simple, cosy style we recommend taking a look at Ideal Home and House Beautiful. If you have anywhere else you find decor inspirations why not let us know over on our Facebook page.