As the warmer weather is now in full swing, it can be a little difficult to sleep through the heat. While most of us enjoy lapping up the sun during the day, were not well equipped to deal with it once the sun goes down and its time for some shut-eye. After spending a couple of nights tossing a turning, we all want one thing. To know how to stay cool during the night. Read on to find out how you can keep your bedroom cool during the summer months.
Follow these top tips to stay cool
A baking bedroom can cause you discomfort, not only can it be horrible to lay in but it can also mean sleepless nights. You may not know this, but your body temperature needs to drop slightly for you to be able to fall asleep comfortably, an ideal temperature for your bedroom should be anywhere between 16°C to 18°C.
Keep the heat out
During the day keeping the windows and curtains closed will help to trap cool air. However, in the evening as the temperature starts to drop it is recommended to keep your windows wide open with the lights turned off to stop bugs and insects from coming in. If you can, open windows at the front and back of your home open, as well as internal doors as this, creates an airflow through the house. If you have an attic bedroom or have more than one story, it is recommended to open the windows at the top of the house, as heat rises.
Lights and other appliances in the bedroom generate a significant amount of heat. So unless you are using them ensure they are off at all times.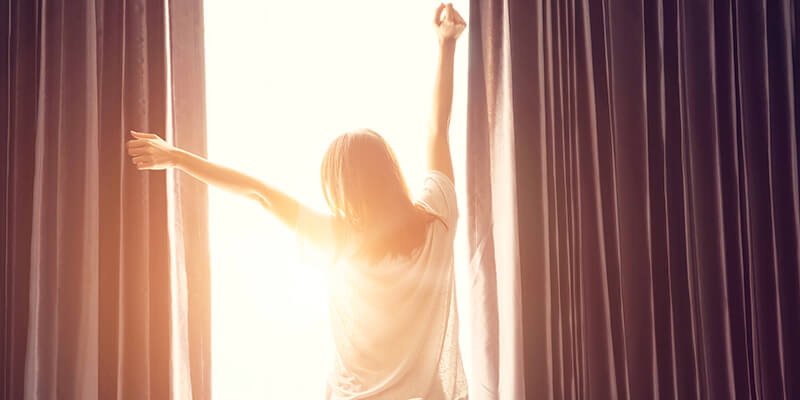 Get rid of stuff
Having things placed around the room that do not need to be there such as clothes and other items can not only clutter your bedroom but if the room is small can also prevent a good flow of air. Make sure you have sufficient storage to keep all of your belongings in. If you have a small storage system that is not working for you why not consider fitted wardrobes in Aylesbury or you can go for sliding wardrobes in Dunstable.
Keeping a tidy room is also more inclined to make you more relaxed which should make it easier for you to sleep. A cluttered bedroom causes stress levels to increase as well as body temperature. By having a well-designed storage system, you can effectively tidy your room in no time. It also gives you a place to store your winter duvet.
Keep the bed cool
During the winter months, we tend to want to be snuggled up with a thick duvet and throw. In the summer this is just not needed, so it is recommended you change the duvet tog in the summer months. We suggest going for a duvet tog of anywhere between 2.5 to 4.5, this will give you sufficient cover but also won't make you too hot during the night, you can pick yours up from House of Bath.
Look to only use natural materials for your bedding, materials that are man-made such as acrylic, polycotton and viscose are surprisingly made of plastic. This means that they cannot absorb moisture nor can they effectively conduct heat from the body. Get 100% cotton bedding from MADE, they have a range of designs to go with any bedroom.
If your body gets really hot and you find it hard to cool down, you can put the sheets in the fridge or freezer. It may sound a little strange. However, you can put them in a large zip lock back to stop them from getting wet. Once you are ready to go to bed, put them on the bed, and they will help draw the heat from your body.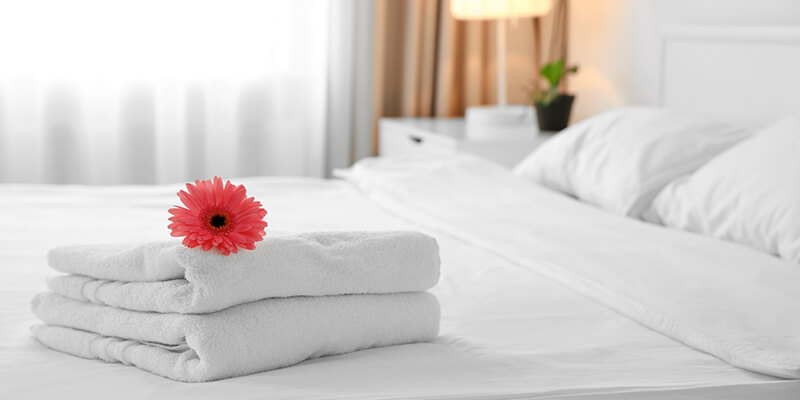 Keep the bedroom cool during the evening
Use an electric fan during the night to keep the room cool and a constant flow of cold air. There are so many different fans now out their on the market, so you no longer have to listen to loud noises of the fan spinning. One of the best fans you can use in your bedroom is Dyson, you can adjust the settings to, however, you would like, but you can also put it on a timer, which means you can turn it off an hour into your sleep, so it is not on all night.
If you are looking to purchase a new mattress why not consider one with cooling technology. Otty is a great new brand that incorporates temperature regulating cool blue gel with a memory foam mattress to ensure you get the best nights sleep.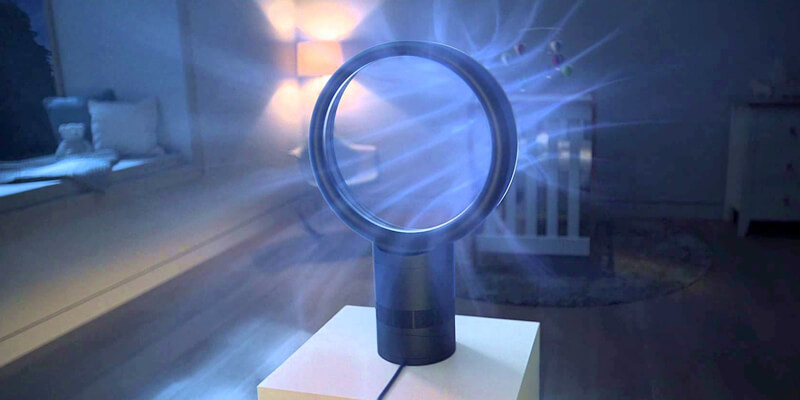 How can I cool my body down before bedtime
First of all, we always recommend taking a cool shower before you go to bed, this will allow you to rinse off the sticky hot feeling as well as making to core of your body significant cooler.
Have cold water beside the bed; when you are hot, you are more likely than not going to be slightly dehydrated. By having a glass of ice water, this will also help to reduce the temperature of your body.
It is also recommended not to drink alcohol right before you go to bed on a warm night, this will also dehydrate you which can make your body feel slightly steamy.
Think about using herbal remedies; lavender is an excellent way of helping you get to sleep; you can purchase sleep drops from most health food stores as well as pillow sprays.
Sleeping during the summer
Sleeping in hot, clammy weather can lead to sleepless nights and continuous tossing and turning. Make sure your bedroom is neat and clean before going to bed as this will help relax your body.
Keep windows open during the evening to allow for constant airflow and change the duvet to a lower tog. By doing so, you are helping your body release heat thicker duvets are more likely to trap the heat in.
Consider using cotton only sheets; man-made materials do not allow your body to effectively perspirate. Most are made of plastic which will also trap the heat in.