Your bedroom is the hub for relaxation and personalisation, making it important to design a room that functions well, creates a soothing tone and matches your personal style. There are many ways in which you are able to create a relaxing space, from the colour palette you use to the furnishings you incorporate. When you organise your bedroom, it is important to think about clever storage solutions to help you keep a tidy bedroom. There are tonnes of ways in which you are able to achieve this, and to lend you a helping hand with some inspiration, here are our top 8 tidy bedroom hacks.
Tidy Bedroom Hacks: From Fitted Wardrobes To Open Shelving
A tidy room creates a clear mind; which is extremely important with the busy lifestyle that many of us live. There is nothing quite like coming home after a stressful days work to a tidy home, but with a family running around, an abundance of clothing items and little time for cleaning and tidying, creating a room that gives you that relaxing feeling as soon as you enter can be tricky. However, there are a few solutions that are easily incorporated into your bedroom and can help you to store away all of your items without spending hours trying to work out what goes where.
A cluttered bedroom can have a dramatic impact on your wellbeing, causing sleepless nights and stressful mornings. To make sure that you can enjoy your bedroom and wake up from a good nights sleep, here are some handy tips to helping you tidy your bedroom: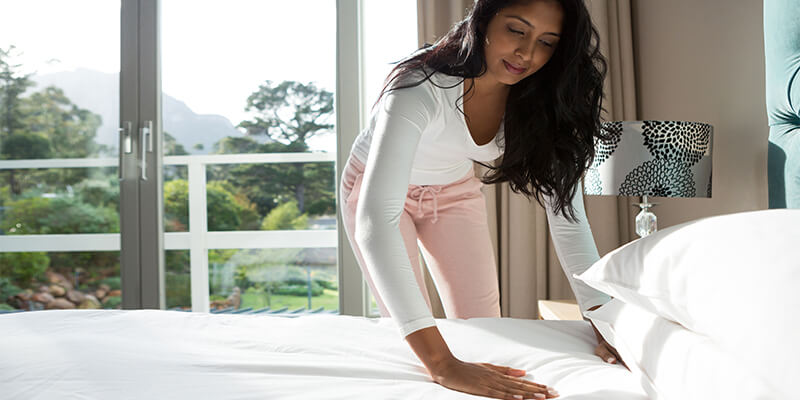 Depending on the room size that you have, a bulky wardrobe that sticks out like a sore thumb will only make matters worse when it comes to a messy room. Not only does it not function to your needs, but it can also make the room feel smaller and cramped. This is the last piece of furniture that you want to clutter your room, making it even more important to find a solution that works for your needs and the room you have to work with.
One of, if not the best solutions is to have a bespoke fitted wardrobe installed into your room. There are an abundance of benefits to a fitted wardrobe, with the most prominent being that you can create a made to measure design that fits seamlessly with your bedroom layout and decor. When working with the Furniche team, you can choose a design that suits your style, which is then made perfectly to fit inside every crevice of the room, ensuring that there is no wasted space and maximising on the space that you have.
When it comes to the design of your fitted wardrobe, you have an abundance of options, from the colour and finish of the wardrobe to the style and doors. For example, our sliding wardrobes make it easier to incorporate a wardrobe into your bedroom without having to worry about space for the doors to open. You can further enhance this design with a mirrored effect on the doors, to minimise the need for extra furnishings. Furniche also stocks a wide range of fitted wardrobes in Milton Keynes and the surrounding areas in multiple designs and colours, such as the following collections:
To find some fitted wardrobe ideas and how they can be incorporated into your room, take a look at Ideal Home!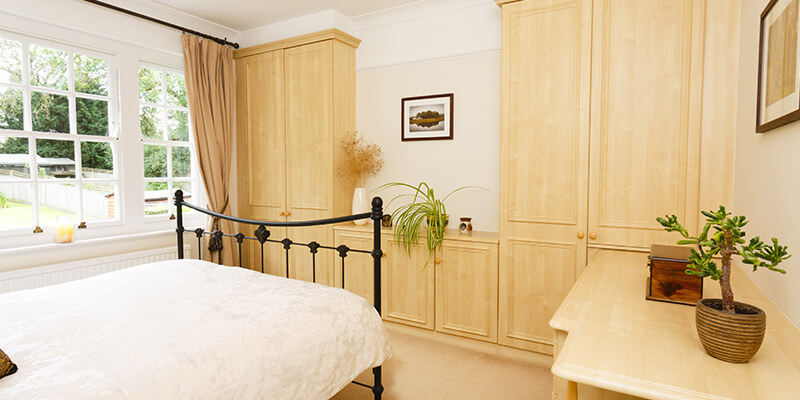 Another aspect of the fitted wardrobe that can be completely customised to your requirements is the interior design. Not only does the outside of the wardrobe epitomise your style, but the inside can also lend a helping hand in decluttering your room. A range of bespoke inserts can be created to help you with hanging, draw or shelving space, ensuring that the entire wardrobe works best for your requirements. For example, you can create trouser hanging space within the wardrobe, drawers deep or thin enough to store your items such as watches and racks to store your shoes. This not only makes it easier for you to store away all of your clothing, but it also makes it easier for you to maintain and organised wardrobe, allowing you to easily find garments when needed.
Along with bespoke inserts, you are also able to create the perfect wardrobe with additional extras. For example, your wardrobe can light up using LED strips as you open the drawers, or you can incorporate a linen glazed robe unit to help you hide away items such as bulky bedding or towels. There are many ways in which the team are able to help you create a bespoke interior for your wardrobe, so please feel free to contact the team about our fitted bedrooms in Milton Keynes.
If you have enough room in your bedroom, then another easy way to add an element of style and storage into the room is to use a bedside table. Bedside tables allow you to store little items such as jewellery as well as provide you with a table for bedside lighting and coasters. Your bedside table can add a lot of style to your bedroom, bringing together the theme you have created. For example, you could opt for a stunning black wood with glass top and incorporate drawers for additional storage solutions. You can find a host of storage ideas on our website, or by contacting our team, you can also find some ideas for inspiration over on House Beautiful.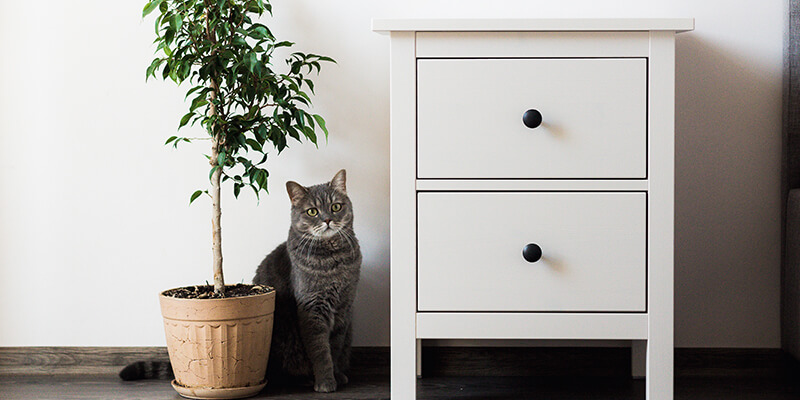 Having made to measure furniture can ensure you are using all of the space in your room wisely. You can choose specific features to your bespoke furniture, which will compliment your lifestyle, allowing you to get the best out of your bedroom. You are also able to choose colours and styles to ensure that your bedroom matches your personal style. This makes it easier to find a solution that best suits you as well as using up space that would otherwise be wasted and maximising the use of of the floorplan of your room. If you have a larger space to work with, then you can incorporate a range of our bespoke entertainment units and much more, elevating your relaxation. Good Housekeeping has a range of bedroom design ideas, which can help you to image your bedroom style before contacting the team to design your bespoke features.
Incorporating open shelving, particularly floating shelves, has become one of the most popular design trends this year for homeowners. It acts as both a practical feature and design element, allowing you to showcase book collections, vinyl's or stunning ornaments. A more practical solution is to have a wardrobe-like feature that acts as open shelving, as it will allow the room to feel spacious despite having another storage solution. However, if you have a smaller space to work with, then floating shelves are the best option, as they can be placed above beds to prevent clutter.
Depending on the open shelving solution that you opt for will depend on the style and colour. For example, if you choose to have a large shelving unit, then we would recommend using lighter colours if the room is smaller as it will make it feel less cramped. However, if you are opting for floating shelves, then you can incorporate a range of colour options to your liking, from striking reds to dark greens. We love the floating shelves on Wayfair, adding an element of style and personalisation to the room.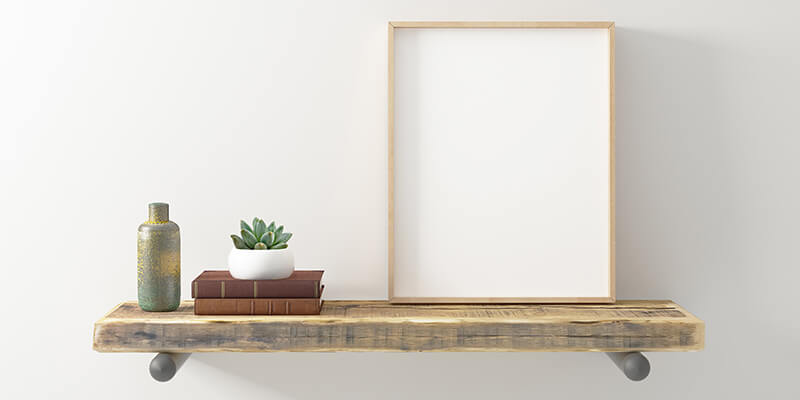 There is nothing worse than having shoes all over the room, especially when they are slightly worse for wear. Tidying your shoes, so they fit at the bottom of your wardrobe allows you to order your shoes in terms of use and can help to create a decluttered and relaxing bedroom environment. Our wardrobe racks are an excellent solution for storing shoes; this allows you to store your items without taking up valuable space in the bedroom or the wardrobe.
However, there are times when shoes can act as a design element within your bedroom, and in this instance, showcasing them on display in your bedroom is a creative way to add a personalised touch to the room. One way in which you can achieve this is by incorporating a glass cabinet in the room, as this allows you to place your favourite and most cherished shoes on display. If you have a small room, then you are still able to create this by installing glass boxes above the bed or around the room, much like a floating shelf. You can find an abundance of other shoe storage ideas over on Shutterness, from wardrobe ideas to shoe displays.
Under bed storage systems are a perfect way of organising your room and maximising your storage space by utilising what you already have. Your bed is probably one of the largest pieces of furniture within your room, so using it as a storage item can help with hiding any personal items you may not want on show. They are also a great item to have if your bedroom is slightly smaller. There are many different styles of which you can choose from depending on what works well for you; you can choose whether to have a bed with a lift up mattress or draws within the bed frame.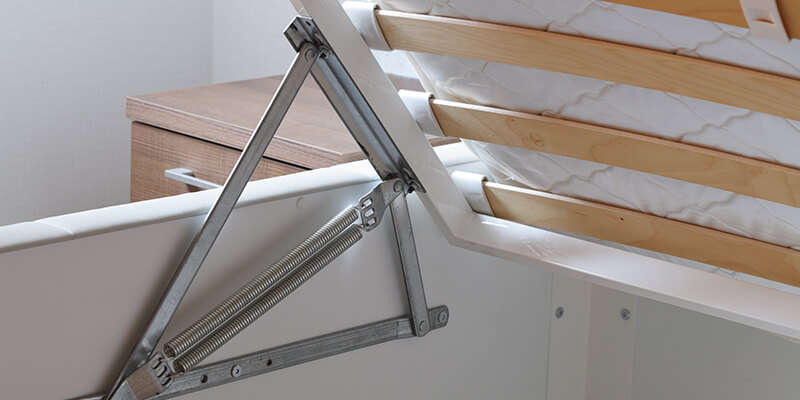 Getting motivated to declutter your bedroom can be hard and frustrating, making it one of the last things that you want to do after a hard day's work. However, before you can incorporate the many storage solutions listed above, you will first need to declutter your bedroom and get rid of unused items that no longer belong in the home. Tidying a bedroom can be overwhelming, and finding the time to ensure that you declutter every corner of the room can be somewhat tricky. For this reason, we suggest splitting your room into sections and taking on the challenge one step at a time.
The first place you want to declutter is your wardrobe or any other storage units you have, as this will allow you to easily place items laying around the room back into their rightful place. To make sure that this is as stress-free as possible, you will want to create three zones; throw it, keep it, store it away. By creating these zones, it means that as you take an item out of the wardrobe, you can declutter pieces that no longer need to go back in. For example, you may want to store away winter clothes in the summer, as this will provide you with additional space to store your used items. If you need a helping hand in decluttering your bedroom, then The Spruce has six easy tips and tricks.
Decluttering is not something that anyone wants to do, but it must be done to ensure that you can maintain a stress-free bedroom and be able to incorporate your chosen furniture and storage solutions. To make this a more enjoyable experience, we would suggest popping on some music or the TV to listen to while you declutter. We would also recommend giving your room a thorough clean after you have tidied, as this will make the room feel fresh after working hard!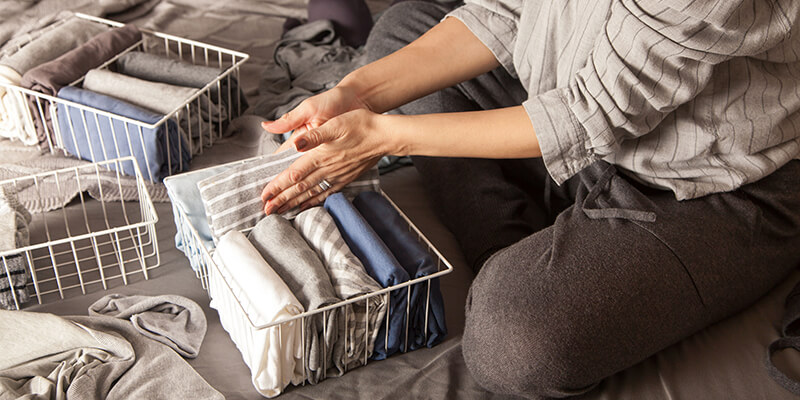 Tiding The Bedroom One Solution At A Time
While it can be difficult to get motivated to tidy your bedroom, there are a host of solutions that can help you to organise your items and maintain a clean and mess-free room. With bespoke solutions, you can easily create a room that matches your style, incorporating storage solutions that help to keep order, and fits perfectly in with the awkward layout of your bedroom to maximise on space. If you require any additional advice or guidance or would like to find out more about our range of made to measure products, then please feel free to contact our team.