Moving into a new home can be so exciting but also a little time consuming, sometimes you can forget things that may be important, and you must also ensure everything gets there in one piece. Read on to find out our top tips for moving into a new home and where you should think about decorating first in your home.
Moving into a new home: Our top tips
When it comes to moving into your new home, you will have a significant amount of boxes filled with things, so before you leave your old home, you should make sure everything is labelled when you box it up, so it causes no hassle having to try and find them. You should also take some time to sift through your belongings; this will mean you can get rid of any household items you do not use often. It also means your sliding wardrobes Milton Keynes are less likely going to be stuffed in your new home with things that do not need to be there. By decluttering before you leave your old house, it makes your life so much easier and hassle-free.
Getting your bits and bobs over to your new home
When it comes to moving your household belongings we highly recommend not using your car, items are large and in most cases fragile, so being stuffed into a car is not what they need. Get a couple of quotes from your local removal companies such as MK Relocations, this way you know you are getting a reasonable price as moving home can already cost you a fair few pennies.
Make sure any delicate items are well wrapped in tarpaulin or bubble wrap. If you are taking a couple of trips when moving, we highly recommend taking all of the large household items as it allows you to know the design of each room before you completely start decorating.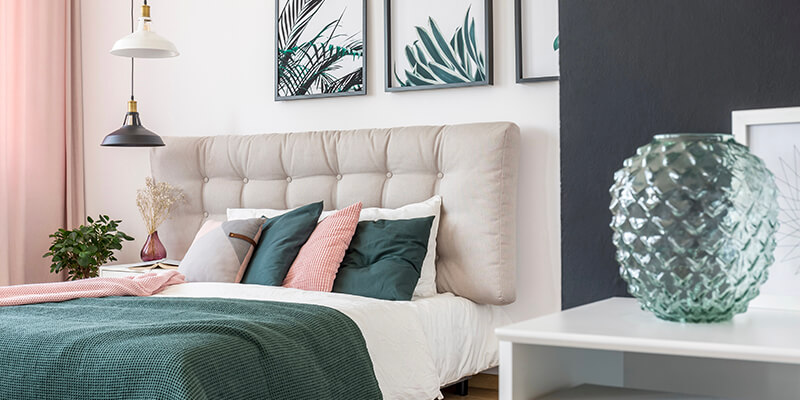 Which room do I start in?
When you first move into your home one of the first rooms you are going to want to start on is the bedroom. The reason for this is because the last thing you want to be doing is sleeping in dust and paint filled room while you are sleeping.
On moving in day, it might be ideal to ensure you have cleaned the bedroom thoroughly, decide on your desired colour of the room and get started on the decoration. Paint can take a fair bit of time to dry, so it is ideal to get cracking with this in the morning, keep the room well ventilated and this will help with the drying process.
Getting the right furniture
You will then want to get your bed up, and into the room, we also recommend giving it a good old clean as it can pick up germs, dirt and dust during the removal and move in process. If you are not putting an existing bed in and are looking for something slightly different to what you had before we recommend taking a look at MADE, they have a range of gorgeous designs which can go with so many different colours and themes.
You may not think bedside tables are essential, but we think they are a great addition to the bedroom. They also allow you to place any lamps or drinks you may bring to bed with you in a safe place. Most bedside tables or cabinets also have places for you to store belongings which can be good if you like to read before bed.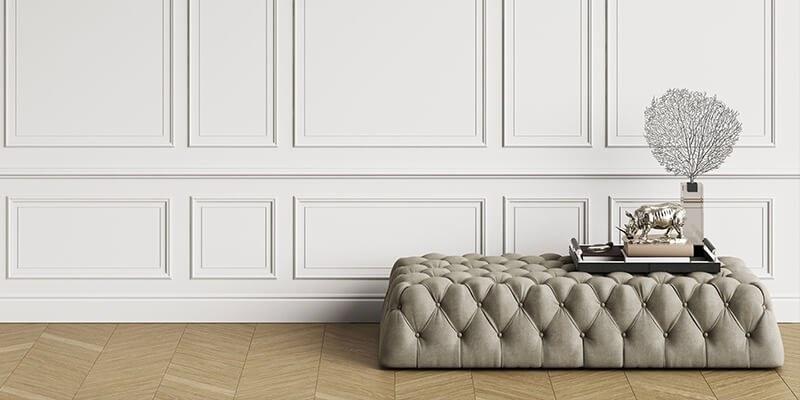 When it comes to wardrobes this is when it can be a little tricky; you want something that will work with you and not against you. Now the reason we say this is many people will go for wardrobes that have style over functionality. If you are someone who has a vast amount of belongings, then you will want something that will provide you with enough space without feeling as though your wardrobes are full of clutter.
Sliding wardrobes in Bedford allows you to design every aspect of your wardrobe from doors, finishes and even the interiors. If you have a lot of items, you wish to hang you can ensure there is enough hanging space, alternatively, if you are more of a shoe person, then you can put more shoe space in. Your ultimate goal is to ensure you do not have any lose items left around the bedroom.
Another great bit of furniture people tend to not think about is an ottoman or sofa, if your room is big enough you may want to bring this type of furniture in to give the bedroom a more relaxed feel. If you tend to spend a vast amount of time in your bedroom, then this may be a great addition to your home. Swoon is a fantastic place to have a look as they have some really unique and stylish designs, many of their styles also allow you to incorporate them into any size room.
The rest of the house
You will then want to think about the rest of your home, if you are looking for unique entertainment units in Buckingham then head over to our Furniche website as we can come and measure your living space and install fitted units to help get the most out of your space.
Moving home
Moving home can be a little stressful. However, if you take one room at a time, it does not have to be. By taking care of the bedroom first you know where you are sleeping is clean and tidy while the rest of your home is being looked after. Getting the bedroom right first also means you are less likely to have clutter left around the bedroom which is not desirable while you are trying to decorate. Take the time to think about your wardrobes as this will be an item you will have for most of the time you are in your home, making sure they best work for you will mean your room can stay tidy all year round.