A few months ago we got asked why our customer should choose Furniche over our competitors? The simple and easy answer would be because we are better than them! But Furniche is going to tell you exactly how.
Furniche have a different number of products available to clients. Our main products available include bespoke fitted, sliding and walk-in wardrobes. We tailor all of our products specifically to you and your home no matter the size or shape. This is because over the years we have found that even though there are a huge amount of wardrobes and closets available on the market, they may not always be right for your space and there is nothing worse than spending hundreds on a wardrobe that doesn't fit properly.
How do Furniche work?
Furniche have a workshop located in Bletchley Milton Keynes along with a beautiful showroom to which anyone is able to visit. We welcome our customers with open arms when you do visit, and you wish to discuss your wardrobe space and design ideas we go through in detail what you want to have before we draw anything up. We will then attend your home and take specific measurements, so no room is left.
We have a range of colour and finishes to choose from for our sliding wardrobes in Milton Keynes, Fitted Wardrobes in Buckingham and Dressing Rooms in Aylesbury. As well as our wardrobes we also stock a range of entertainment units which allow you to create the perfect living space. We also do home offices, making the most out of the space you have.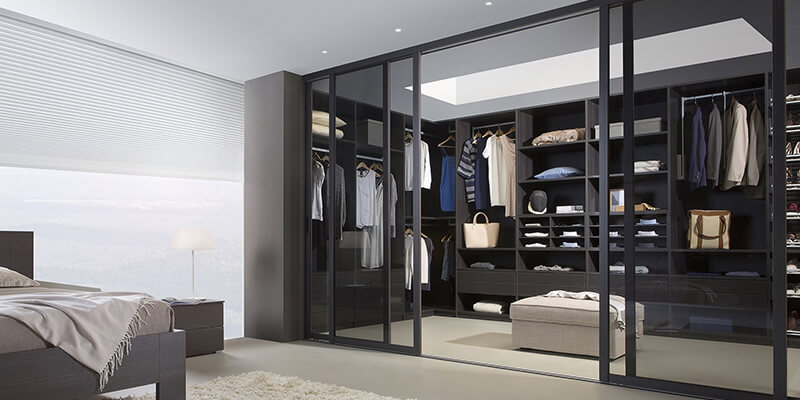 Durable
All of the materials we use to make each of our wardrobes are highly durable and heavy duty. They are more likely to stay with you forever that the IKEA flat pack furniture.
Affordable
In comparison to larger brands, our wardrobes and furniture are extremely affordable. We have had a range of clients come to us after going to Hammonds or Sharps as they have been quoted in the thousands to have bespoke fitted wardrobes. Here at Furniche, we pride ourselves on being able to give our customers what they want for the best price.
Add value
We believe with the styles and finished we have we can add value to your home. A great wardrobe can make a bedroom look phenomenal, instantly transforming your room.
Summary
If you are thinking of having any of our wardrobes fitted give us a call on 01908 370113 or drop us an email info@furniche.co.uk. We offer free quotations and will fully discuss your options before going ahead with any installations.