Choosing the right bedroom furniture can be a tricky task especially when you don't know what storage solution or even colours you want your furniture to be. Well, here at Furniche we love helping our customers choose the best bedroom furniture to make their home feel personal and bespoke to them.
What is the best bedroom furniture?
Not all furniture will suit everyone, but it is about how you make it work for you and whether your storage needs and requirements have been met. There is nothing worse than purchasing furniture for a room that bulks it up and uses more space than you wanted it to. Another thing is choosing the wrong colour to go in your room. Here we are going to discuss how you can get the best out of bedroom furniture and what might work for you.
Do you have a small room?
Small rooms can be some of the trickiest to work with, depending on the age of the occupant you have a few options to choose from. We always say refrain from using freestanding storage as it doesn't optimise the space you have. While you may think fitted wardrobes in Milton Keynes may break your bank they don't necessarily have to. Fitted wardrobes are a great way of making the most out of the space you have; they can be fitted and designed to any space and size.
Another thing to think about is the style and colours you go for. You can simply turn a tiny cramped room into a gorgeous open retreat that will make you want to spend time in your room. You want to keep the design elements simple and run with a simple motif an overcrowded room with too much going on will make the room look packed. You should also pick a neutral colour that allows you to update the room at any point without having to completely refit it.
Feature walls are a great way of attracting the eye to one particular spot in the room. If you are thinking of having a feature wall we recommend going for simple and one toned bed linen, this will help to remove anything from looking too busy.
A minimal but classy look is also great for a small bedroom, you want to keep the room as light and airy as possible. This is why we recommend going for either a white finish wardrobe or mirrored sliding wardrobes in Buckingham as it opens the space up instantly. We also suggest going for a colour scheme as it is easy on the eye.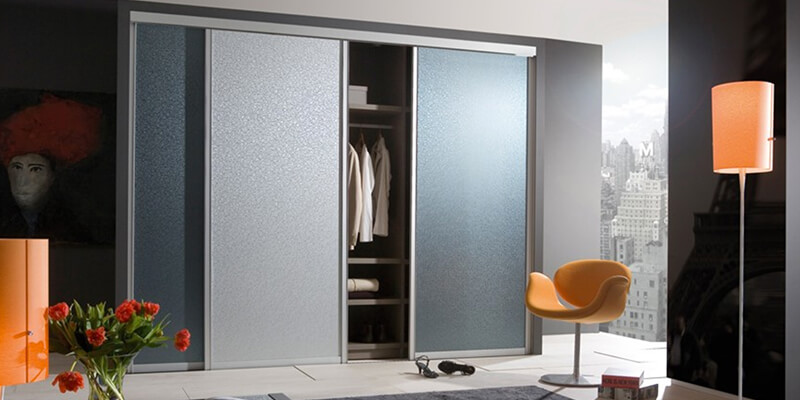 Do you have a large room or a spare room?
For many people, their dream is to have an dressing room in Aylesbury. This can be created if you have a larger bedroom or a spare room you are not using. It is a great way of utilising the space that you have and will give you generous room to store all your belongings including clothes and shoes.
Lighting is key when thinking about installing a dressing room as you want to be able to see your clothes. We recommend giving John Cullen Lighting article a read on Dressing room lighting tips, it gives you a variety of ideas and styles to think about.
You will also want to think about the practicality of the room, as well as being a dressing room you can also make a makeup area which holds all of your make up along with any hair tools you use daily, meaning your bedroom can be somewhere you spend the time to chill and relax with minimal mess. You will also want to think about how you have the dressing room designed, will you be using it mostly for clothing? If so are you more likely to have the clothes hanging or folded. You can also incorporate bespoke storage solutions such as a tie rack or a jewellery drawer that allows your watch batteries never to die as they turn constantly.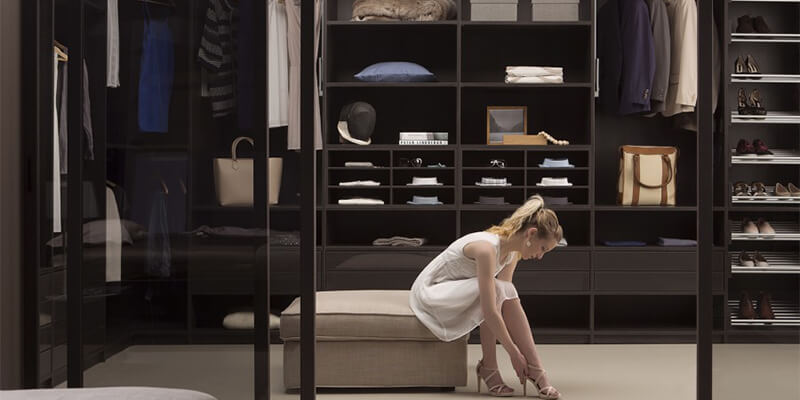 Hidden desks
A great bedroom design for someone going through education or wants to use their room as a multifunctional office is to look at wardrobes that have desks inside. This allows you to hide the desk away when it is not in use. You can also optimise the space and make the most of it.
Fun storage
There are some fun storage solutions you can look at to help your kids learn to tidy their rooms. It can also help bring a range of colours into the room, if you use more neutral colours for walls and bedding it can help transition the room from baby to toddler, child to a teenager without having to directly change any of the paintwork or wardrobes.
Lego storage is a great way of making tidying fun for kids; it can sometimes be hard to keep a child's room clean when they constantly want to get their toys out. So why not make their toys part of the cleaning up process. We recommend looking at A Place For Everything as they have a range of colours to choose from along with different sizes.
Summary
There are a number of different storage solutions you can think about; firstly you need to think about the type of room and space you have. For smaller bedrooms, we always recommend going for fitted wardrobes as it allows you to fit them specifically to the size of your room. You can also make the most out of the space you have; we also suggest going for more of a neutral colour as this will open up the room instantly.
Dressing rooms are perfect for those who have larger spaces; you can make them just the way you want to. They are also a great way of adding value to your home.
Fun storage solutions are a fantastic way of teaching children to clean their rooms up but are also a great way of decorating rooms. By using Lego blocks, you can add a pop of colour to your interior.