Have you ever thought about how much your home can benefit from an entertainment room? We believe it can give your home a new lease of life and add a little bit of fun. It can bring the whole family together but is also great for losing the kids for a couple of hours or can be the perfect space for you and your friends.
What do I need for a great entertainment room?
There are so many different ways you can fit out your entertainment room; you can have a fully kitted games room, a cinema room or music zone. It is a great room to have in your home as it can make other rooms in your home more peaceful. You also don't have to worry about bothering or bugging others in your home as the room you are in is exclusive for exactly what you want it to be used for.
You shouldn't worry if you don't have space for an entertainment room as well as your living room. You can simply convert your existing living room into an entertainment room with a few tweaks. The perfect thing about an entertainment room is it is there to provide your family and guests with the ultimate entertainment experience.
Know exactly what you want
It's important to know exactly what you want before you start your entertainment room. You want to think about whether you have space for a full entertainment room in addition to your living room or whether you would like to convert your existing living room into more of an entertainment room.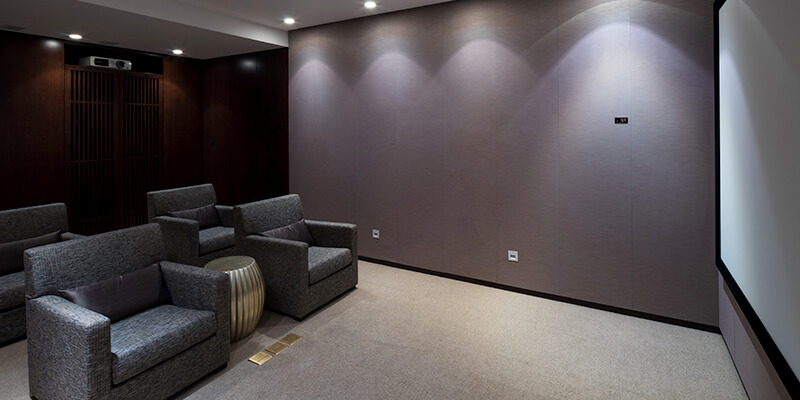 Budget
You will also need to take into consideration your budget. You need to know how much you are eligible to spend on the certain aspect of your room and exactly what you want in it. This will help you determine what type of room you can afford and the type of entertainment you can have in your room.
Make it personal
An entertainment room is most likely going to be one of the main hubs of the house for people to spend their time, so make it personal to you and your family. You have free reign on how you design it so if you want a cinema room as well as a games section you do it!
Lets talk screen size
Many people make the mistake of the purchasing the biggest screen possible, but don't realise it can ruin the look of the room as well your neck trying to watch it. It is an important factor to think about depending on the size of your room if your seats are too close to the screen you might not be able to get the whole picture in and will only be focusing on one part of the screen. So you should think about the dimensions of your room and what feels most comfortable over how big the TV screen is.
Furniture
Furniture is going to be one of the hardest things to think about, do you want something that you can move if you have friends over for games night or do you want somewhere that is the ultimate comfort zone? Wayfair sell a range of entertainment room sofa's with cupholders perfect for cinema rooms. You can also get a range of gaming chairs which have surround sound included from BoysStuff.co.uk.
You can also get a range of elegant hand built Entertainment Units in Milton Keynes. You can have entertainment units that perfect home all of your electricals, DVD or game collections and perfect for hiding snacks for movie night. Many come in a range of different designs, so you never have to worry about them not going with any existing furniture. Having a great storage system is going to be vital to your entertainment room when people are having fun, they are less likely to be organised, so you want to make sure there is a place for everything.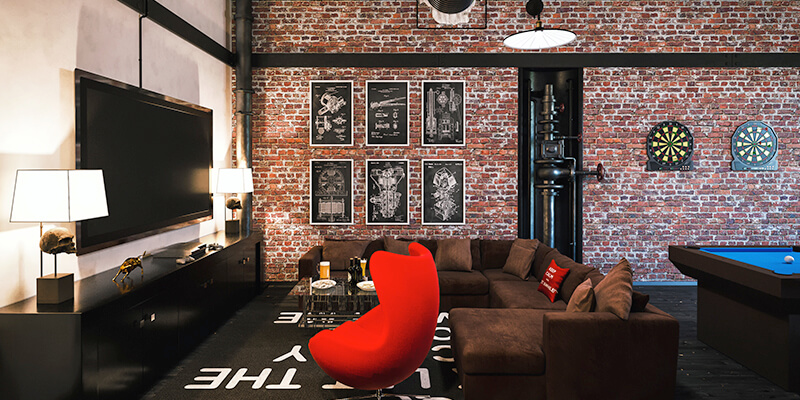 Sound absorbtion
Something a lot of people forget when creating or fitting their entertainment system is sound absorbing material. The last thing you want is to of created the perfect room, but once people are in there, the whole house can hear them. Fit your entertainment room with carpets and thick curtains; you may also want to consider fitting a thicker sound resistant door to the entrance of your room. This can also help improve the sound quality in the room, perfect for movie days and game nights with friends.
Decor
Depending on your personal style you might want to think about adding wall art to not only make it feel more homely but to really make it feel like an entertainment room you could put posters up of actors or your favourite band. You also don't want the room to be to light otherwise you won't achieve the right atmosphere.
Summary
We believe an entertainment room as a perfect addition to any home. When thinking about having one in your home it's important to think about the space you already have and how you can work around it, you can make any size room into a great entertainment room with a few simple tweaks. Budget is key to think about with any project, but you really want to think about how much you want to spend making your entertainment room. Make sure all fittings and furnishing work in your entertainment room and don't purchase anything that is too big.
Get the best chairs or sofa for what it will really be used for. If it is going to be more of a games room you really want the ultimate set of gaming chairs with the best sound possible. Sound absorption is key to reducing the noise in your home if this is going to be the central area where noise will be created you want the rest of your home to be peaceful and tranquil.