Without adequate storage, your home can easily get cluttered and look unattractive. As the living room is probably one of the most used rooms in your home, it is likely you will need a lot of storage pieces to keep everything looking neat and tidy. If interior design is not your forte, but you want your living room to be both practical and aesthetically pleasing, then you have come to the right place. We have compiled a list of stylish living room storage ideas that we hope will inspire you to get creative with your storage solutions.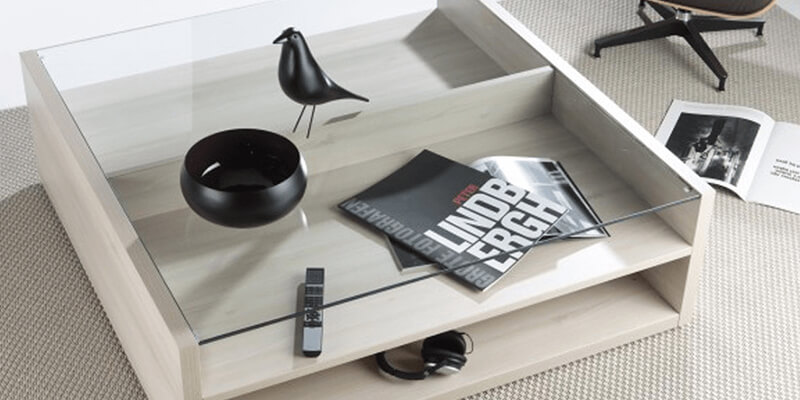 Your guide to stylish living room storage
As a multipurpose space in your home, the living room is no stranger to becoming a dumping ground for the whole families belongings. In order to make the space free from clutter, storage is key in being organised. Having fitted many sliding wardrobes in Buckingham, we know what a difference the right storage solution can make to a room, so we thought we would inform you of some of our top tips when it comes to living room storage.
Be creative
One of the best ways to make the most out of your living room is to think outside the box and let your imagination guide you. Take a look around the room and see if there is any empty space that could be filled with handy storage. If nothing jumps out at you straight away, it's time to get creative. If there is not enough space for more furniture, look at what you already have and see if anything can be adapted or upgraded to fulfil your storage needs.
Be practical
Although the possibilities are endless when it comes to storage, you need to ensure you are not going overboard and filling the room with unnecessary clutter for the sake of utilising storage solutions. Having a declutter of your living room before you invest in any storage is beneficial as you can discard any unnecessary items that can either be thrown away or relocated to another room in the house. Once you have gathered all the items that need to be kept in the living room, you can then be more practical with the storage solutions you choose.
Be inspired
A living room isn't always the easiest space to work with as you need it to accommodate everyone's needs. If you have a lot of guests over you will also have to make sure it is the perfect place to enetratin. With this in mind, combined with constantly changing trends in interior design, it can be quite the task finding storage that works well. For this reason, we suggest looking online for inspiration and recreating some of your favourite ideas and concepts into your own home. Real Homes, House Beautiful and Ideal Home are all good places to start looking for inspiration.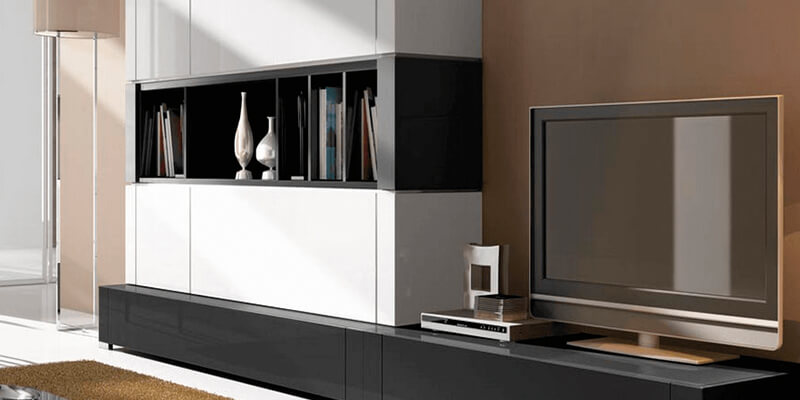 Baskets
One of the easiest and most affordable ways to introduce more space into your living room is to incorporate baskets. With so many sizes, shapes and styles to choose from, you are bound to find a basket or two that will complement the rest of the decor perfectly. Storage baskets are also extremely versatile, which means you can find a use for them all over the room. For example, you could use some traditional wicker baskets to store blankets, making it easy for guests to get up and grab one if they are feeling a bit chilly. Alternatively, you could opt for something a little more quirky, like these storage baskets from Argos and use it to store the kid's toys and keep the space from getting too cluttered. Basically, you can store anything you want in the baskets throughout your living room, including books, magazines, remotes and even plants. This storage solution is so popular because it gives you easy access to the contents inside, can be moved around without difficulty and gives any space some added character.
Built-in furniture
Built-in furniture is an all-time favourite when it comes to clever storage solutions. As it looks and feels like part of the house itself, the furniture blends seamlessly into the rest of the interior for an overall minimalist appearance. One of the biggest benefits of built-in furniture is that it can occupy an entire wall without making the room feel considerably smaller. This is ideal if you have a small living room as you can still benefit from a plethora of storage, without utilising too much valuable floor space. Built-in storage solutions are also exceptionally useful if your living room is an awkward shape which doesn't perfectly accommodate standard sized and shaped storage pieces. By opting for furniture that is made specifically for your room, you don't have to worry about having any empty spaces or gaps that could be put to better use. Built-in furniture isn't just perfect for the living room, in fact, many people opt to have fitted furniture in their bedrooms as well. With our fitted wardrobes in Milton Keynes you can feel confident that your wardrobe will fit your room perfectly thanks to our dedicated design team.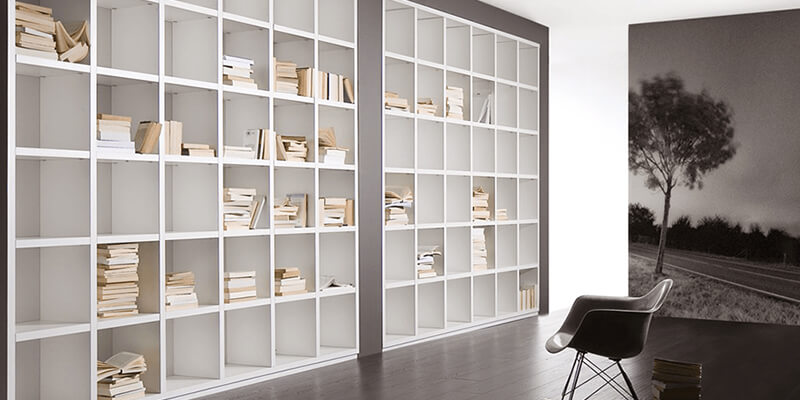 Shelving units
Where floor space may be limited, it's worth taking a look around and seeing how you can put your living room walls to better use. Shelving units provide great storage for items you want on display. In a living room, these items could be anything from books and photographs to candles and plants. You could even use the shelves in your living room to keep more sentimental items to make the space feel more homely and personal. If your living room is the go-to family place to get together and have a movie night, then you might want to consider using shelving to create the ultimate TV and entertainment unit. All of our entertainment units in Milton Keynes are made to measure and designed onsite using state-of-the-art technology. Having a designated unit that perfectly houses your electrical systems will make the entire space feel more coherent and look impressive. If you are still struggling to envision or decide what you can use shelves for in your living room, take a look at this article from style curator which gives you creative ideas on how to style a shelf.
Tables
A table in your living room is an absolute must. Whether you use it to place your drinks and snacks as you binge-watch your favourite Netflix series, or you use it for decorative purposes such as to display plants or family photos, it cannot be denied that a table is the perfect finishing touch to living room decor. However, we understand tables are quite an exposed way of storing your belongings, and you may not want everything on display at all times. For this reason, you should invest in a table with storage drawers. This Monte Carlo mirrored storage coffee table will definitely add some glamour to your living room. The push-to-open mechanism on the drawers allows for a handle-free finish that looks sleek and stylish – promising to wow your guests. If you want something a bit more neutral and simplistic, you should consider this coffee table from Wayfair. The Scandinavian design is very popular and complements most living room themes, while the single drawer gives you enough storage space to keep miscellaneous out of sight but still in easy reach.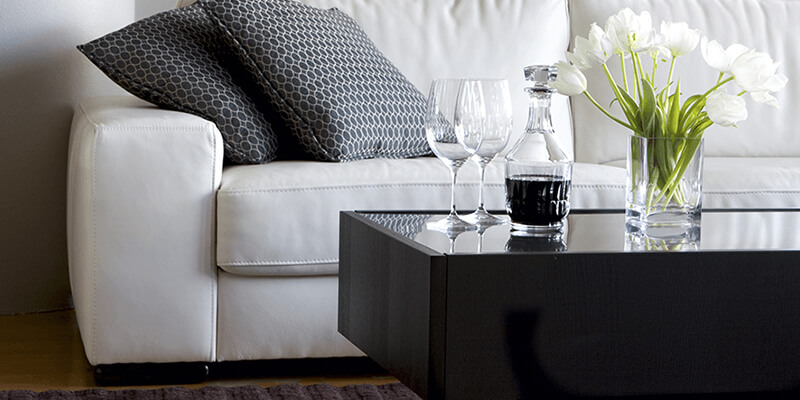 Ottoman
If you love the practicality of multi-purpose furniture, then ottomans are an absolute must for your living room. Depending on what ottoman you choose, you could use it as extra seating, a table or just as a showpiece. No matter what other function you want your ottoman to perform, you can rely on it to keep your belongings stored away safely. This Verona Black Faux Leather ottoman would make a great addition to any living room as its deep button detailing on the lid and solid wooden legs makes it a very attractive piece of furniture. As it can be doubled up as a bench, it is especially perfect if you have guests over and seating space is limited. However, if your living room isn't the most spacious, you can opt for a smaller ottoman which will take up minimal space but still provide the storage and additional seating you want. Alternatively, you could pick a more decorative ottoman and use it as a focal point instead. This Route 66 ottoman features a collection of American images, including street signs and number plates, which will undoubtedly add a splash of colour to your room.
The perfect finishing touches for your living room
The storage choices you make in your living room can make a huge impact on the entire space and make it feel complete, so taking your time to find the solutions that work best is what we advise. Whether you decide to place some simple baskets around the room to contain miscellaneous items, or invest in an impressive entertainment unit to keep all your electrical systems safe and secure, we hope this article has given you a better understanding of how you can incorporate creative storage items into your living room.