If you like modern styles or are more of a fan of traditional designs, there are plenty of ways you can elevate your interior decor. Believe it or not, but a bespoke sliding wardrobe can add an exceptional level of style to a room, whether it's through the design or the colours that you incorporate. It's important to make sure that you find a solution that suits your personal style, while also maintaining a good level of storage and organisation in the process. Luckily, with a range of sliding wardrobe door designs available, fitting your bespoke wardrobe into any sized room couldn't be easier. There are tonnes of designs you can choose from including those with mirrored panels to maximise on space and make a room feel bigger and brighter.
Sliding Wardrobe Door Designs Tailored To You
Whether you have moved into a new home or are looking to create more space for your growing family, sliding wardrobes offer you exceptional wardrobe storage without taking up valuable space within your home. Not only this, but when creating your fitted wardrobes in Milton Keynes with the Furniche team, you can completely personalise the interior of the wardrobe, making it even easier to design a space that works best for you. The great thing about bespoke wardrobes is that every aspect is customisable, including the sliding wardrobes! So, to lend you a helping hand, here are our different style sliding doors and how you can customise them: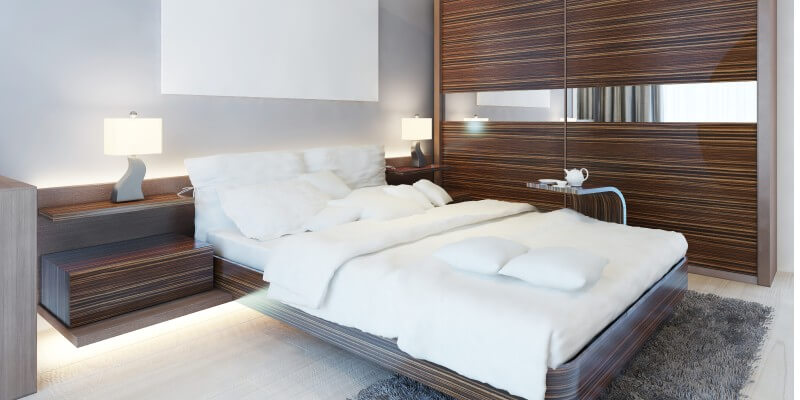 The style of your door is extremely important, as this is the part of the wardrobe that will be on show the most, making it important to find a solution that elevates the design of the room and sets the mood. There are a host of modern and traditional designs that you can choose from, giving you the option to go for something simple yet striking or to opt for something a bit more extravagant or eclectic. Here are Furniche, we have six stunning sliding doors for you to choose from, all of which come in an array of colours, materials and finishes to make them more to your taste.
Glass Colour Options: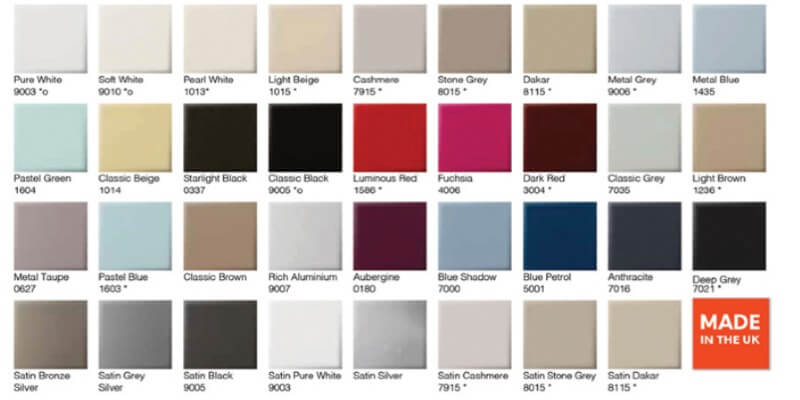 Wood Colour Options: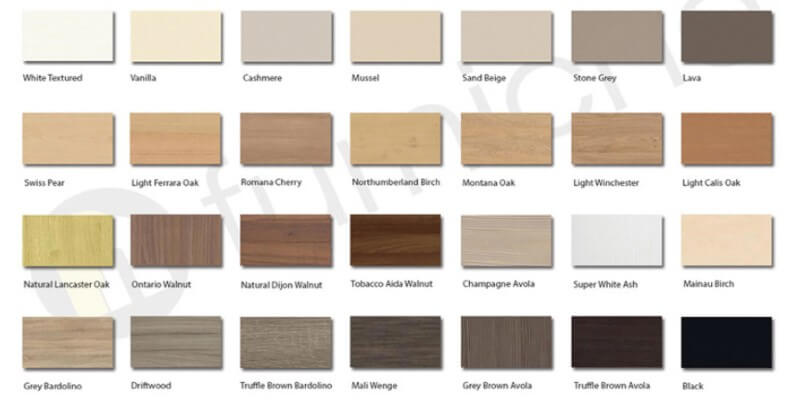 Style Options
When looking for your ideal sliding wardrobes in Milton Keynes, you have a wide selection to choose from. Some doors may be more suitable for smaller rooms, but all look stunning when paired with a dash of colour. Our wardrobe styles include the following:
Single Panel
If you are looking for a simplistic look, then the single panel is the perfect solution. It offers you the functionality of the sliding door without making it look too complicated or overpowering. This can be ideal in small rooms where too much detail can cause it to look messy and cramped or for those that prefer a contemporary style. You can select from both wood and glass panels to create a contrasting look with each sliding door, or create a block colour. Many of our clients choosing this style tend to go for subtle colours such as greys or creams, or they opt for an oak appearance. Additionally, for those with a smaller space to work with, having a mirrored sliding door on your single panel wardrobe is ideal. This gives you more space for other features while eliminating the need to leave space in the room for a mirror.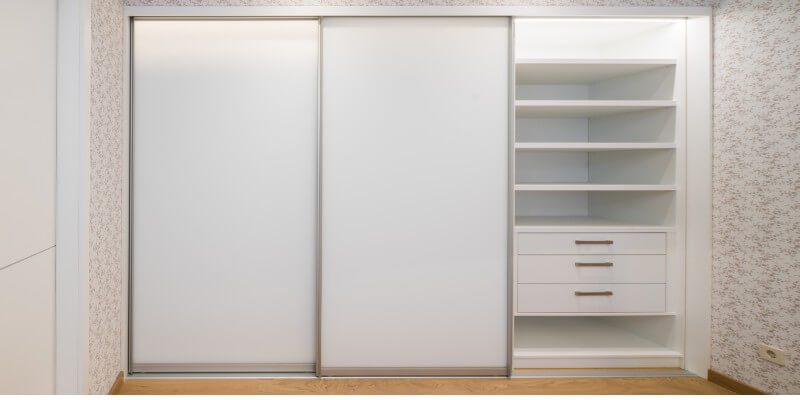 Split Panel
The split panel adds a little more detail to the door design, incorporating a line through the middle of the door to create a split look. This is a great way to add some definition without having to opt for too much colour. For example, instead of going for a bright red to make the wardrobe stand out, you can choose to have a subtle colour and finish it off with an elegant split. This works really well when you use contrasting colours, such as a white wardrobe with black frames or a black wardrobe with chrome frames.
Stripe Three & Four Panel
For those looking for more depth to their wardrobe design, the three-stripe panel doors are perfect for smaller rooms that have little room for wall art or decorations, so require a feature that stands out. You can choose to have two colours for an eclectic look to divide the panels and make them a statement piece. For example, a dark red and black combined on these panels create an eye-catching yet elegant appearance, while a pastel blue and dark grey combined offers a more striking design. As professionals in bespoke fitted bedrooms in Milton Keynes, our team have expert knowledge on how to design colour contrasts with this style without making it look garish or over the top. One of our top tips is to incorporate a block colour or mirrored door on the middle panel to break up the wardrobe design.
Wide Panel
Another design that is good for creating a contrast without having to go wild on colour is the wide panel design. This design has a large panel that goes across the centre of the door and looks stunning when the door is wood, and the panel is glass. The reason for this is because the wood gives a subtle tone where you can use a light pink, cream or cashmere finish, and then contrast this with either a light colour or a striking vibrant glass panel. An example of this stunning design can be seen in a project for a client carried out in Bletchley, whereby they opted for a Boston Concrete wardrobe with a grey tinted glass mirror for a sophisticated finish.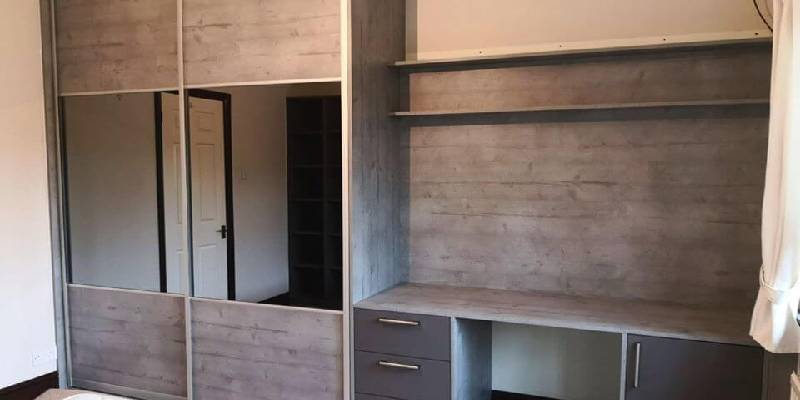 Four Panel
The four-panel design incorporates a few of the other designs into one, it has the split panels to create four sections on each door as well as the inclusion of a mirrored panel to ensure that the wardrobe does not look over the top. Here at Furniche, we love the idea of a wood panel using the white textured or sand beige and incorporating chrome as well as a tinted mirror to add a subtle touch of elegance. This door design is most popular with homeowners looking to style a larger room.
To accommodate your door design, you will also need to choose from the range of door frames that can elevate the design and enhance the aesthetics you are aiming to achieve. In our opinion, the door frame design has just as much of an impact on the overall look of the fitted wardrobe as the doors themselves. With this in mind, Furniche has a range of stunning door frames to add more style to your bespoke wardrobe, such as the following:
Orion
Providing you with a modern design to include onto your wardrobe, the Orion sliding door frame is perfect for offering a sleek look. The design of this frame makes it almost impossible to see whether wardrobes are shut, seamlessly fitting into the design for a subtle look. This frame is ideal for those that wish to create a contemporary look by making sure that the frames do not take away from the stunning design of the doors. This frame comes in the following colours: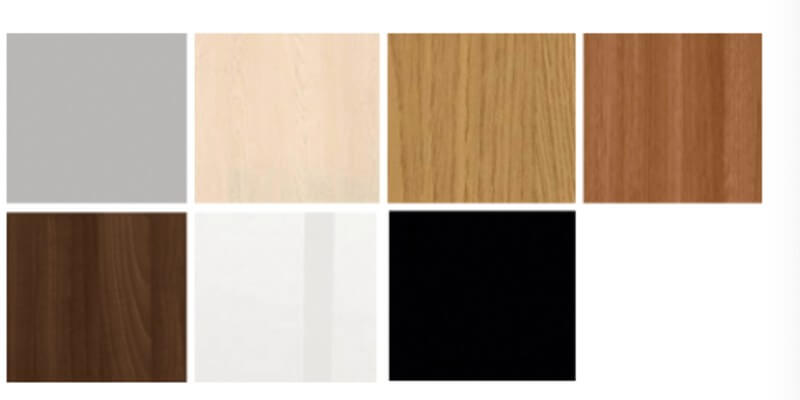 Contour
If you are looking for high quality and durability, then the Contour frame is the perfect solution for your wardrobe doors. The frame comes in stunning silver, champagne, black and nickel, making it super versatile for all wardrobe colours and designs. The finish is subtle yet looks striking up against a light coloured frame and can add a sense of sophistication to all wardrobes. When using a dark Contour frame against a light wardrobe or vice versa, the frame becomes a statement piece.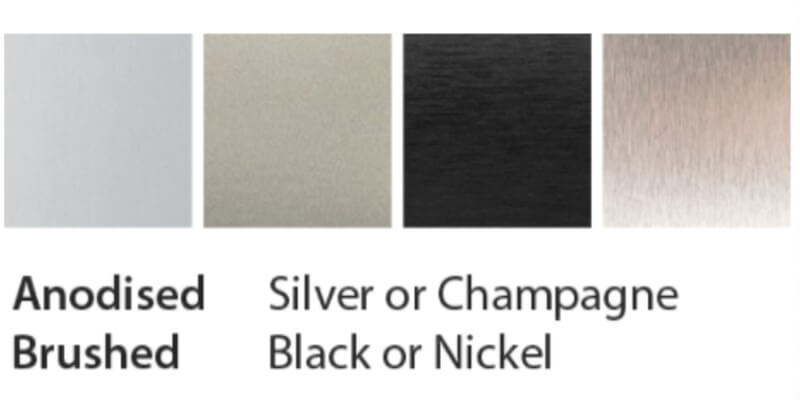 Shaker
For those that want to create a seamless appearance for their wooden panel doors, the Shaker frame range is ideal. The frame comes in various wooden finishes to help match your wardrobes and looks stunning when incorporated with the split or four-panel wardrobe door styles. Through this frame, you can create an almost French window style wardrobe. The wooden frames are also great for those that like to change the colour of their room frequently, as they are easy to paint over and adjust to your requirements.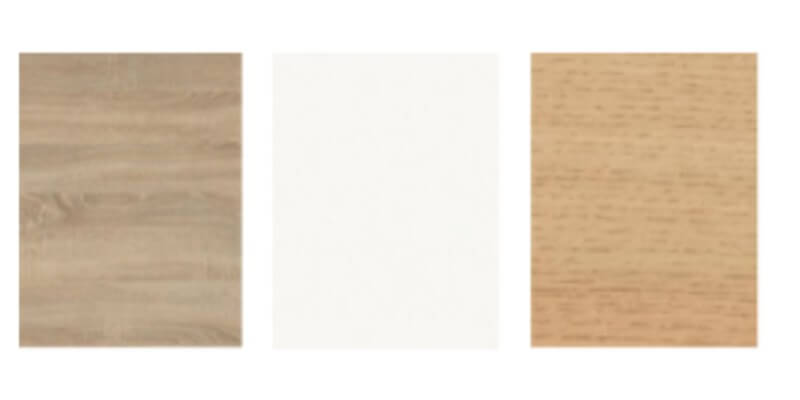 Linea
While the Linea frame is only available in silver, it is a great addition to all styles of wardrobe doors. The frame is thin, blending seamlessly in with the door. Additionally to this, the frame can be made to measure, which ensures that your wardrobe is suitable for the size of your room. The inner panels of the Linea frame can be a colour of your choosing, making the frame into a bold statement. This is perfect for those that want to add a touch of character to their wardrobe design without going over the top.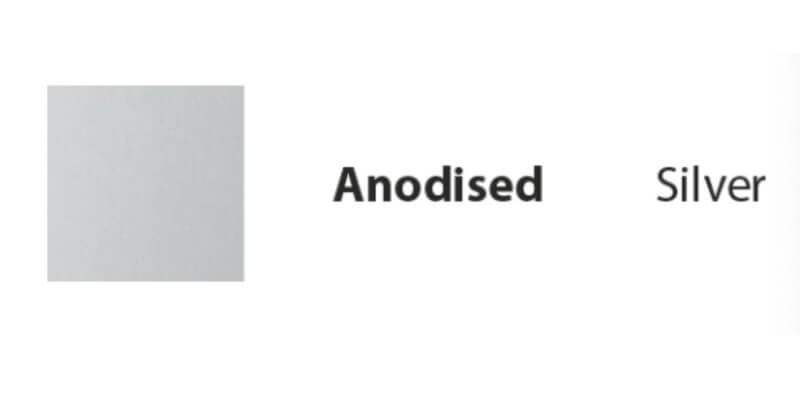 Noteborn
The Noteborn frame creates a striking statement in your room, especially when paired with glass doors. You can choose from two stunning dark woods to add a sophisticated feature onto your wardrobe design. Many of our clients love the Noteborn style frame as it works perfectly with darker wardrobes, which is extremely popular with those looking for a modern touch to their design.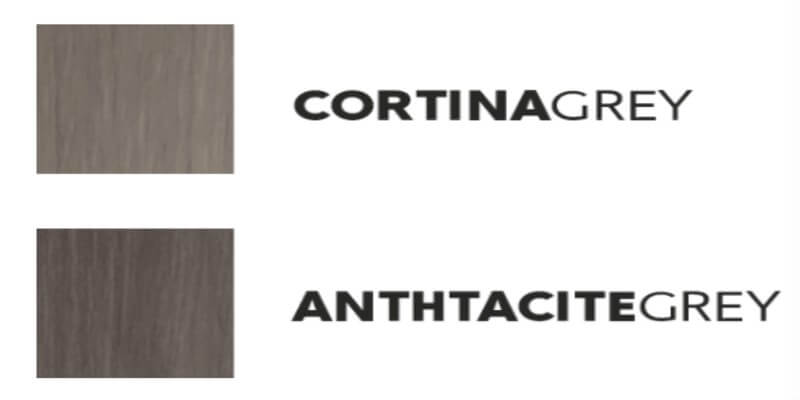 Loft
Providing you with a soft touch to your wardrobe, the Loft frames are available in the stunning silver and champagne while offering you a secure and durable solution. Along with the Noteborn frame, the Loft design is one of the most prominent against the wardrobe panels, and works beautifully with both light colour and dark coloured panels. The Loft frames work best in a dressing room setting as it has a soft effect on the eye.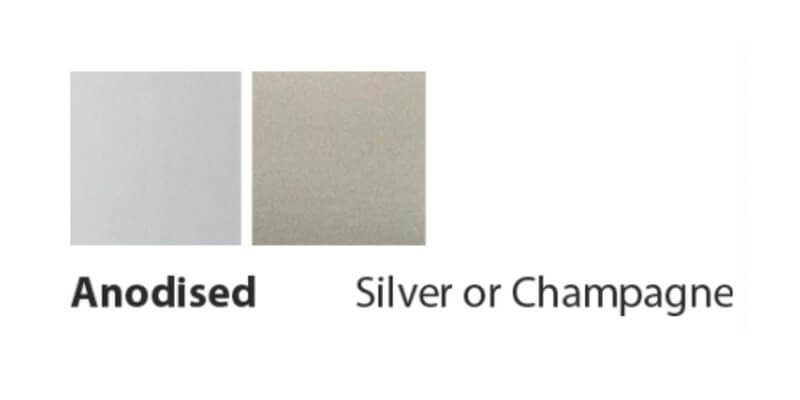 Time To Design Your Dream Wardrobe
Finding the perfect wardrobe for your style and room type couldn't be easier with the array of choices available. You can fully customise your wardrobe from the inside out, including material and colours, making it completely your own. If you are in need of a new wardrobe but not too sure where to start, then you can find wardrobe inspiration over on Ideal Home, and further ideas for interior designs on Homify. Alternatively, please feel free to speak with the team about our products, along with how they can be customised to your style preferences and made to measure to fit seamlessly in with your room space and shape.